Looking to catch up on the top Palo Alto Networks news from the past week? We've rounded it up here for you.
Unit 42 researchers found fresh baked HOMEKit-made Cookles served with a DarkHotel overlap.
As a reminder, the Unit 42 LabyREnth Capture the Flag (CTF) challenge closes on Sunday. Here are a few hints to help you get started or move on to the next challenge.
 Palo Alto Networks CSO Rick Howard weighed in on security issues facing the industrial internet of things.
We recently announced the new Traps v3.4 to protect you from antivirus. Learn how it can benefit your industry: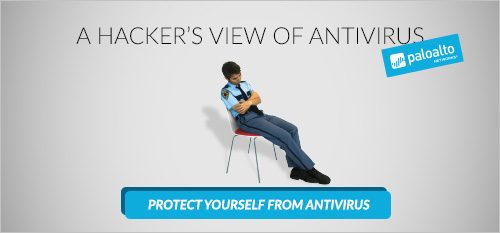 Eila Shargh explained why not all next-generation firewalls are created equal and provides a list of key features to better inform your next purchase decision.
A powerful combination: Palo Alto Networks teamed up with Accenture, Splunk, and Tanium on a new cyber breach prevention offering.

Here are upcoming events around the world that you should know about. Don't forget to register for our new events calendar!
Palo Alto Networks Demo - Näe mitä seuraavan sukupolven tietoturva tarkoittaa käytännössä
August 17, 2016
Online Event
August 17, 2016
Online Event
Trace3 Architecture Matters Webinar
August 17, 2016
Online Event
Advanced Endpoint Protection, Live Demo
August 18 – October 18, 2016
Online Event
Virtual Ultimate Test Drive NGFW Aug 22, 2016
August 22, 2016
Online Event
Virtual Ultimate Test Drive MP Aug 25th, 2016
August 25, 2016
Online Event
Virtual Ultimate Test Drive TP Aug 24th, 2016
August 24, 2016
Online Event
September 7, 2016
New York, NY