Sit back and relax. Let us do the information gathering and give you the channel scoop.
Why Become Traps Specialized? Last week we unveiled a Traps Specialized partner five percent boost on standard pricing deal registration and three percent boost on non-standard pricing deal registration. When you add this to the recent news that Traps v3.4 achieved PCI DDS and HIPAA compliance, you start to have some very compelling reasons to join our efforts to transform the endpoint market.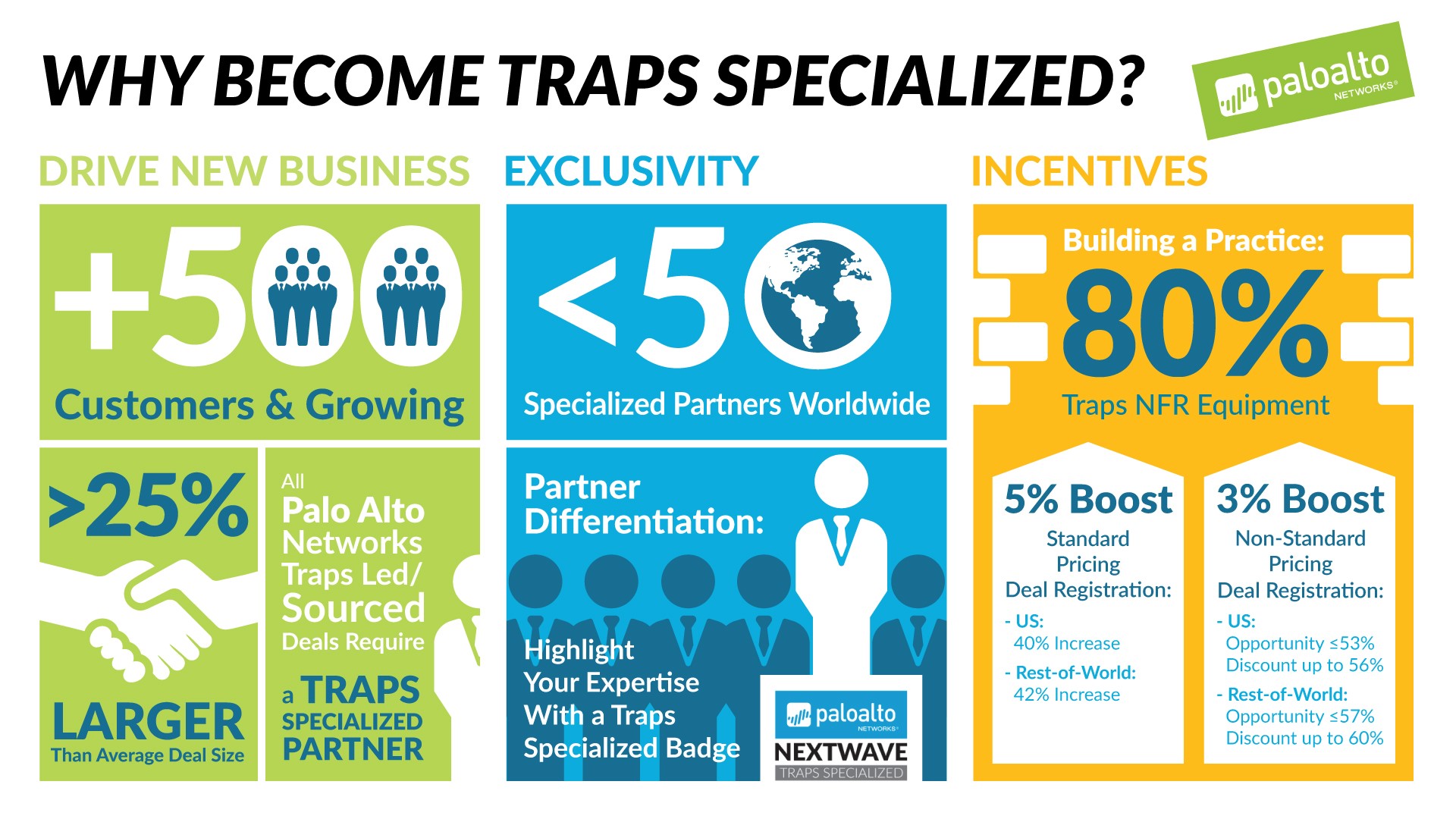 What topics would you like the scoop on next? Let us know by commenting on this blog.
*To access content on the Partner Portal you must be a Palo Alto Networks NextWave channel partner and have a valid user name and password. Email NextWave@paloaltonetworks.com to request Partner Portal access.