AutoFocus, our threat intelligence service, helps you prioritize the threat data that matters to you. Here are a few ways to customize it and make it your own:
1. Customize the dashboard. Shape the visual overview of threat data in your organization, industry, and global dashboards. Control what widgets appear in each dashboard and the order in which they appear. For example, add the Upload Source widget (not shown on the dashboard by default) for an overview of samples sorted by the source that submitted them to WildFire.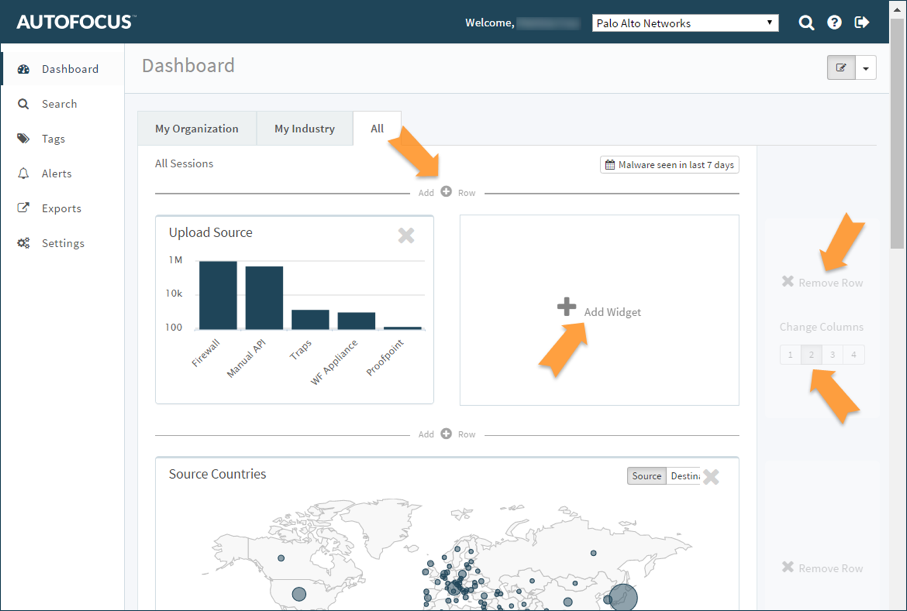 2. Choose a landing page. If you have a favorite AutoFocus page or a page you frequently use, such as Search, choose it as the landing page that displays by default each time you log into the portal.
3. Choose a default scope for search results. Which samples do you want to see immediately when you search? AutoFocus lets you set a default scope for the search results that are returned to you. Choose to view only your samples, publicly shared samples, or all samples that match the search criteria.
The settings above are unique for each user in an AutoFocus support account, so you can change them as often as you wish without worrying about overwriting another user's settings. Click Settings on the navigation pane to access all of your AutoFocus portal settings.
To read about other AutoFocus features, browse the AutoFocus New Features Guide.
Happy reading,
Your friendly Technical Documentation team