Release Highlights
This release of AutoFocus introduces a variety of improvements related to the AutoFocus Reports and Dashboard, as well as support for the newly available WildFire Windows 10 analysis environment.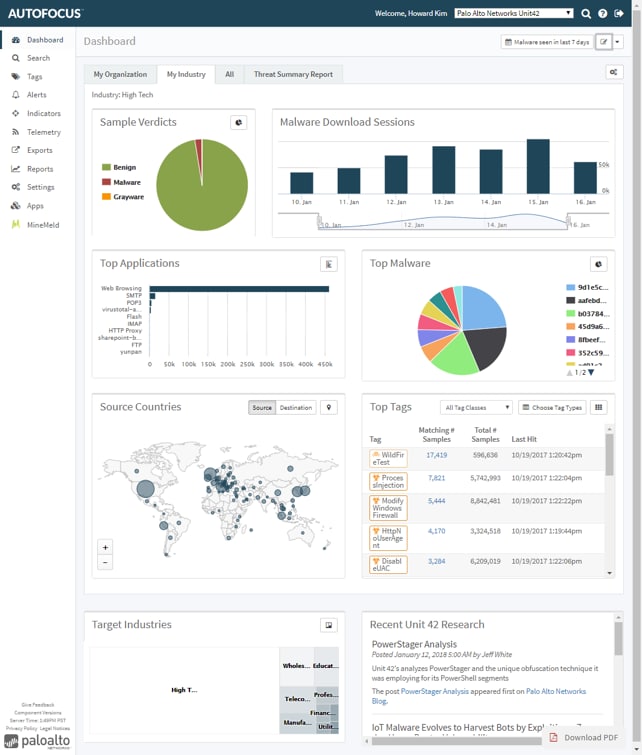 Key enhancements and features include:
Customizable reports that can be referenced and managed from your AutoFocus dashboard.
Visualization enhancements for widgets that provide multiple data charting options.
Exportable Dashboard Reports.
Support for samples analyzed using the WildFire Windows 10 analysis environment.
Ability to synchronize with the latest versions of default Palo Alto Networks reports.
For more details on the new enhancements, take a look at the AutoFocus New Feature Guide.
New and Updated Documentation
As always, you can find our content on our Technical Documentation site.
Happy reading!
Your friendly Technical Documentation team
Have questions? Contact us at documentation@paloaltonetworks.com.