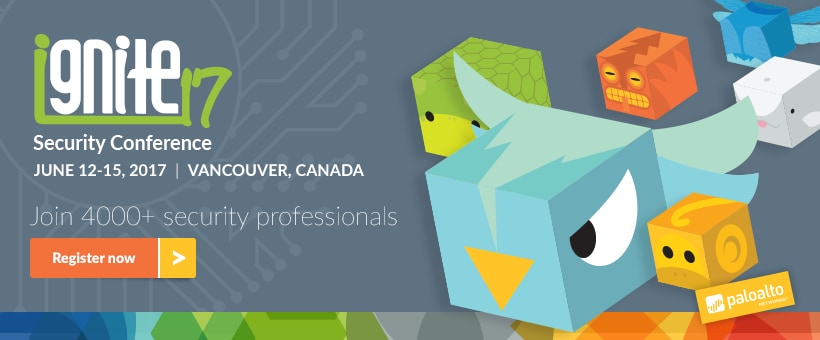 The Ignite '17 Session Builder is now open to event attendees! Popular sessions, such as hands-on workshops and Ultimate Test Drives, fill up fast so be sure to snag a seat while you can.
Register now for Ignite '17 Security Conference to access the Session Builder.
Ignite '17 Security Conference: Vancouver, BC June 12–15, 2017
Ignite '17 Security Conference is a live, four-day conference designed for today's security professionals. Hear from innovators and experts, gain real-world skills through hands-on sessions and interactive workshops, and find out how breach prevention is changing the security industry. Visit the Ignite website for more information on tracks, workshops and marquee sessions.