As top mobile network operators (MNOs) fight to claim which of them is the most reliable, the fastest, or offers the greatest coverage, the attention of their subscribers and enterprise customers has been shifting to a more urgent concern – security.
Over the last month or so, Tier 1 MNOs in the United States have boasted reliability and speed advantages, each citing different research reports and using different metrics ‒ a "statistical dead heat," according to one industry publication, which caused more consumer confusion. iGR noted this trend two years ago in a consumer survey that revealed most consumers could not accurately match the performance/reliability tagline with the mobile network operator using it. It would seem that performance, speed and network coverage are no longer sufficient points of competitive differentiation.
Here's one claim that, so far, I haven't seen MNOs use: "Join the Safest Network."
Mobile network operators, with their stellar record of very low security incidents, should jump on this, especially since mobile device infection rates (at less than 1 percent) are insignificant compared to networked PCs. Especially since, according to Pew, growth rates of smartphones and tablets are continuing to rise, while other digital devices, such as laptops, are falling.
Respondents in the Mobile World Live Annual Industry Survey 2017 identified security as the biggest issue facing the mobile industry this year, with 61 percent seeing mobile operators as responsible for securing the mobile ecosystem. Additionally, security is now cited as the No. 1 roadblock to consumer adoption of IoT, service providers' next big opportunity.
Speakers at the opening keynote of the Mobile World Congress last month said the current financial position for mobile network operators was unsustainable, pointing to falling subscriber adoption rates and ARPU, and steady annual industry capex of over $200 billion. "Something has to give," one concluded.
Perhaps that "something" is a fresh look at the role of security. Historically viewed as a mobile network cost center "checklist" item, security should instead be placed front and center of the value proposition. With the right security posture, the Palo Alto Networks Next-Generation Security Platform and our Safe Networking framework, security can become a key service differentiator and a source of new revenue opportunity.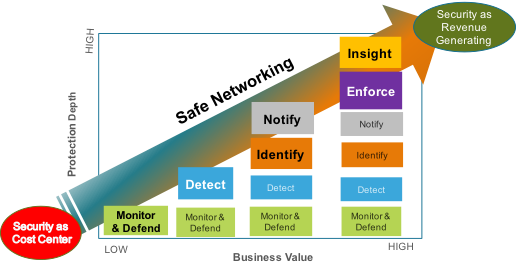 It's time for mobile network operators to claim their superiority in the area of safe networking. I recently saw a television ad for the iPad Pro claiming that iPad Pros "didn't get PC viruses." It was the first time I had seen a networked digital device include security as part of its value message. It won't be the last.
To learn more, read our white paper "Rethink Mobile Security Monetization" or join us at CCA's Mobile Carriers Show, in our session "Next-Generation Security for 4G/5G Networks: Enabling the Internet of Things" on April 5 at 9:45 a.m.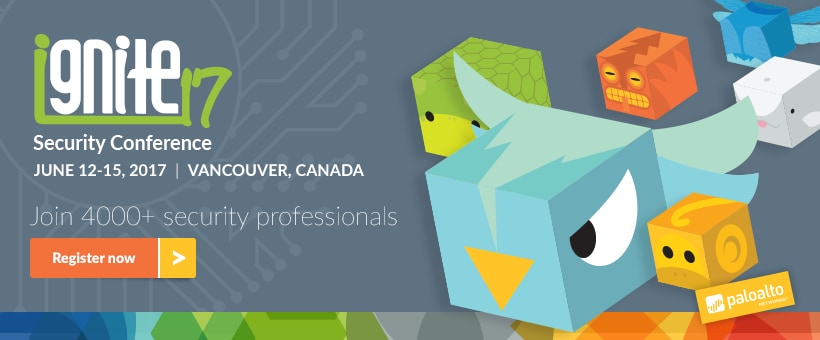 Ignite '17 Security Conference: Vancouver, BC June 12–15, 2017
Ignite '17 Security Conference is a live, four-day conference designed for today's security professionals. Hear from innovators and experts, gain real-world skills through hands-on sessions and interactive workshops, and find out how breach prevention is changing the security industry. Visit the Ignite website for more information on tracks, workshops and marquee sessions.