We recently sponsored Google Next, collaborating with Google to demonstrate how our virtualized next-generation firewall can enhance enterprise security for users of the Google Cloud Platform (GCP).
We're also pleased to share that Palo Alto Networks received the 2016 Google Cloud Global Partner Award for Solution Innovation, which recognizes contributions to Google Cloud solutions. Here's a great scene from the Google Partner Summit awards ceremony.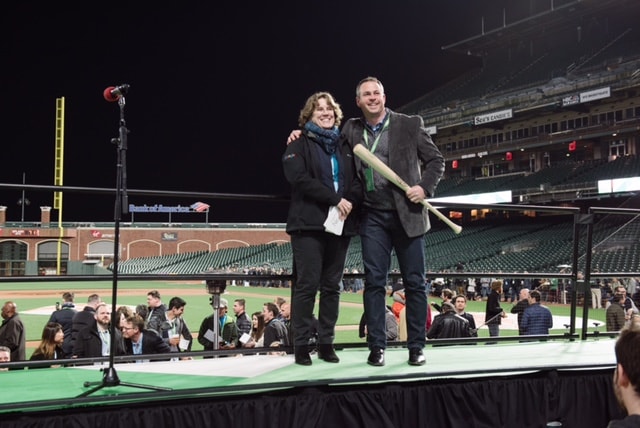 For more, see Google Cloud's blog post on the 2016 award winners.
Interested to learn more about our work with GCP? Please work with your Palo Alto Networks representative to schedule a follow-up conversation.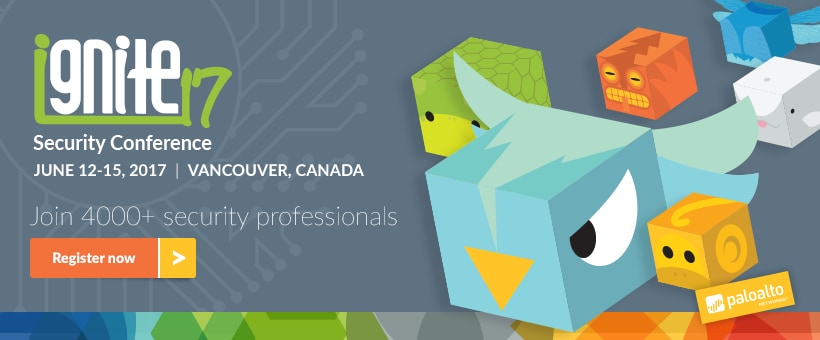 Ignite '17 Security Conference: Vancouver, BC June 12–15, 2017
Ignite '17 Security Conference is a live, four-day conference designed for today's security professionals. Hear from innovators and experts, gain real-world skills through hands-on sessions and interactive workshops, and find out how breach prevention is changing the security industry. Visit the Ignite website for more information on tracks, workshops and marquee sessions.