Did you miss any of this week's Palo Alto Networks action? Don't worry -- we've rounded up our top news and views right here:
Have you registered for Palo Alto Networks Ignite 2017? Join over 4,000 security professionals in Vancouver for the most exciting cybersecurity conference of the year! Grab your seat at one of our many hands-on sessions and take your cybersecurity skills to the next level!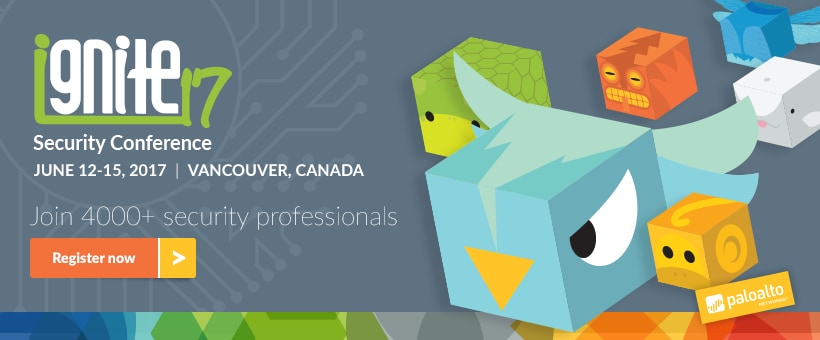 Take a look at upcoming events around the world that you should know about. Don't forget to register for our events calendar!
Virtual Ultimate Test Drive: Threat Prevention
Live Webinar: Safely Enable SaaS Applications with Aperture
NGFW: Next Generation Firewall Live Demo
Autofocus event for SOC leaders - Partner only
April 19, 2017
Amsterdam, The Netherlands
Live Demo: Preventing Security Breaches on the Endpoint
April 20, 2017
Stockholm, Sweden
Tackle Your Toughest Security Challenges at Ignite 2017