This post is also available in: Italiano (Italian)
At Palo Alto Networks, we strive to provide the most compelling security to our customers, delivered with the utmost consistency across the network, endpoint and cloud. We are trusted by more than 39,500 customers to protect their organizations, prevent cyberattacks, and help maintain trust in the digital age. Our decade-long journey was founded on two words: innovation and disruption. The time has come to once again help change the future of the security industry, but this time we aren't forging the way by ourselves – we are building on everything we have done and dramatically changing the consumption model for the most comprehensive security achievable. It is time to unleash security innovation, entrepreneurship and better protection for our customers.
The Palo Alto Networks Application Framework, announced today at our Ignite 2017 conference in Vancouver, reinvents how our customers rapidly adopt the most innovative new security technologies, consumed via cloud-based apps developed by any provider, large or small.
The framework is built on top of the Palo Alto Networks Next-Generation Security Platform, allowing our customers to access, evaluate and adopt emerging new security technologies, as an extension of the infrastructure they already own and operate. These apps can be built by us, by third-party partners, by MSSPs and by customers directly to solve any use case imaginable.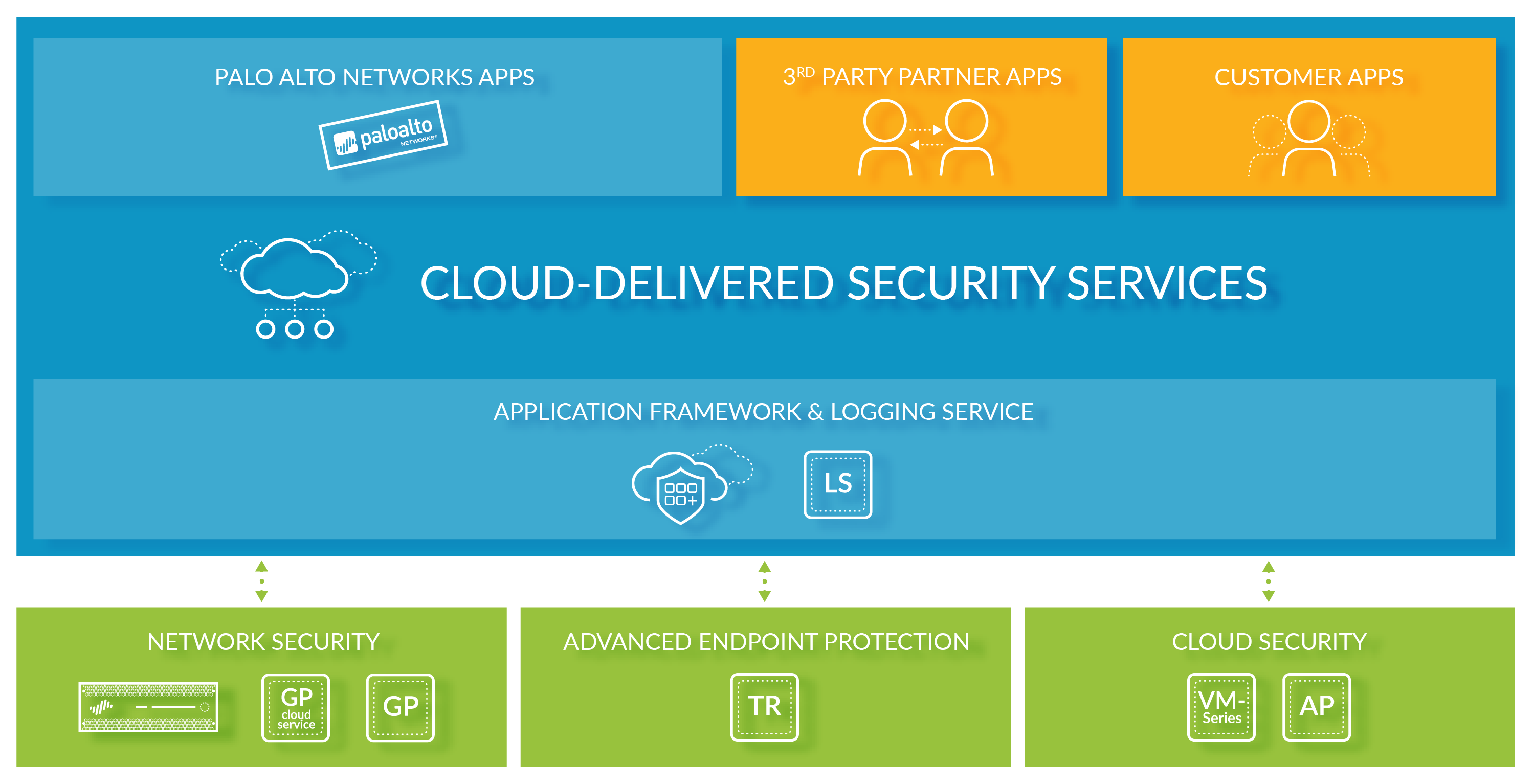 It's time to elevate this discussion beyond the level of individual products and vendors. Now, customers can embrace the technology they need to keep up with the ever-changing threat landscape, not make security decisions based on the typically large upfront ROI risk and cost of deploying and managing new hardware. It is not reasonable to ask security teams to differentiate workflows and derive actionable next steps from a mountain of threat intelligence, throwing manpower and new products at the challenges, only to find the next day that the threats and specific resource needs have once again shifted.
The answer is to drive a level of innovation that is at least as speedy, flexible and adaptive as attackers themselves. Our journey here is beginning, but we can't do this alone. Delivering on this promise takes an entire community of developers and entrepreneurs to solve the most challenging security use cases facing our customers today.
Meet Our Community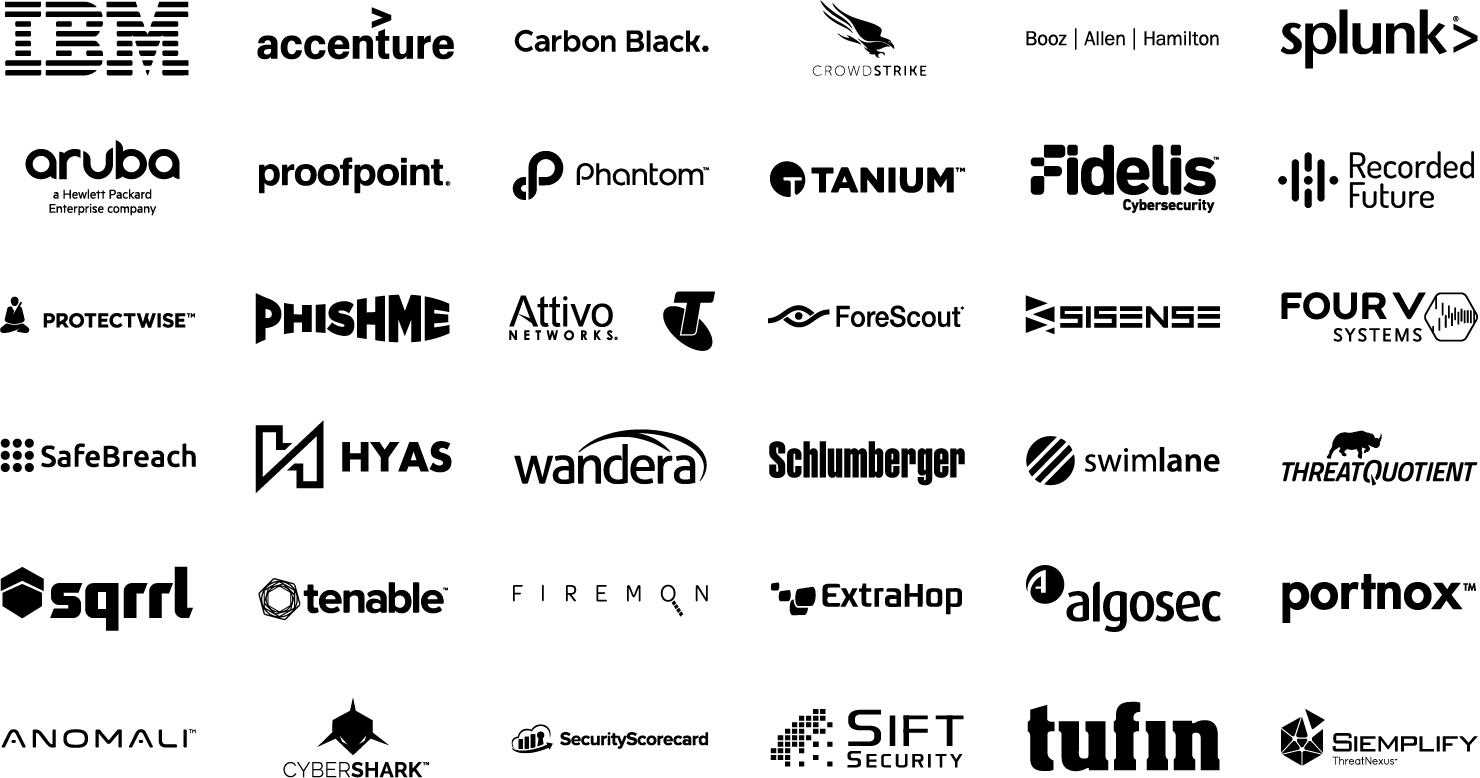 The Application Framework will feature apps developed by security providers of all sizes, including expected collaboration from over 30 leading vendors, such as:
Accenture
AlgoSec
Anomali
Aruba, a Hewlett Packard Enterprise company
Attivo Networks
BlackStratus
Booz Allen Hamilton
Carbon Black
CrowdStrike
ExtraHop
Fidelis
FireMon
ForeScout
FourV Systems
HYAS
IBM
Phantom
PhishMe
Portnox
Proofpoint
ProtectWise
Recorded Future
SafeBreach
Schlumberger
SecurityScorecard
Siemplify
Sift Security
Sisense
Splunk
Sqrrl
Swimlane
Tanium
Telstra
Tenable
ThreatQuotient
Tufin
Wandera
Become an Application Developer for Palo Alto Networks Application Framework
Today we also announced the formation of a $20 million security venture fund. The fund will provide early stage capital investments to fuel development of innovative security applications. The fund expects to collaborate with Greylock Partners and Sequoia Capital to identify and evaluate innovative security applications for potential co-investment. Prospective developers can sign up for review by our Corporate Development team and VC partners here.
Learn More
You'll be hearing a lot from us in the coming weeks and months about the Palo Alto Networks Application Framework and everything our community is doing to support it. Regularly here on the blog, we'll be profiling the industry vendors who have signed on to be part of our vision – and how they plan to support it. Plus, there will be plenty of opportunities to engage with us as we anticipate full availability of the framework in early 2018.
For more: