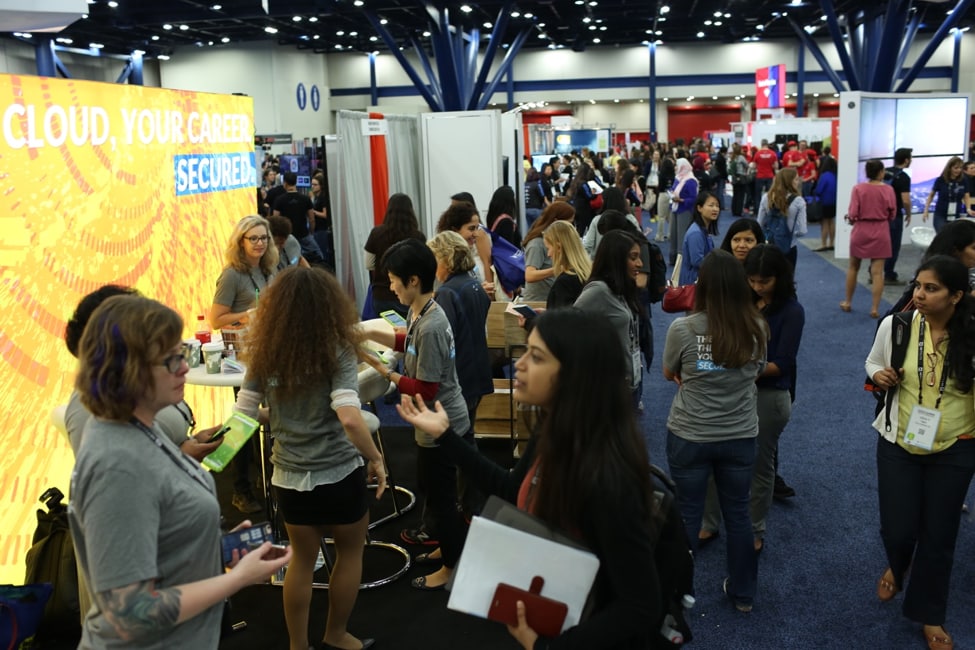 As a company, we believe building an inclusive and diverse workforce is core to achieving our mission of protecting our way of life in the digital age and empowers us to solve the world's toughest security challenges. For the past three years, our presence at the Grace Hopper Celebration has provided us with an invaluable opportunity not only to share these values with top female talent in the industry but also to help our current employees make connections, learn from their peers, and apply what they've learned in their daily work.
At this year's event, we are taking our presence to the next level. What started as a small group of employees from R&D attending the conference has now expanded to include 50 Palo Alto Networks employees and senior leaders from around the world and across many departments, including HR, IT, InfoSec and Global Customer Support. We can't wait to get on the ground in Orlando and meet everyone at this year's conference.
In addition to developing meaningful connections with attendees, we are creating an interactive experience that brings Palo Alto Networks to life. While candidates wait to talk one-on-one with us in one of our interview booths, we invite them to take part in a virtual reality tour that will show them how Palo Alto Networks is preventing successful cyberattacks in their daily lives. We hope that getting this firsthand look at the impact of our technology will inspire conference attendees to learn even more about our focus on breach prevention and mission to protect our way of life in the digital age – and, most importantly, join us on this journey!
With over 18,000 conference attendees this year, we are looking forward to an inspiring time in Orlando, filled with learning, career development opportunities and new connections. If you are there, come visit us Wednesday, October 4 through Friday, October 6 at booth #2846!
Interested in the event or learning more about careers at Palo Alto Networks? Please email us at gracehopper@paloaltonetworks.com or visit our career site for more information about Palo Alto Networks careers.