Palo Alto Networks came back to Grace Hopper Celebration (GHC) as a sponsor in 2017 for the third year in a row. Fifty Palo Alto Networks employees from all around the world participated in this conference for women in tech and thought diversity. It is estimated that 18,000 attendees came to the conference this year. Our participation aims to share our mission and values to protect our way of life in the digital age with top female talent in the industry, and help our current employees network, learn from their peers, and apply what they learned when they arrive back in the office.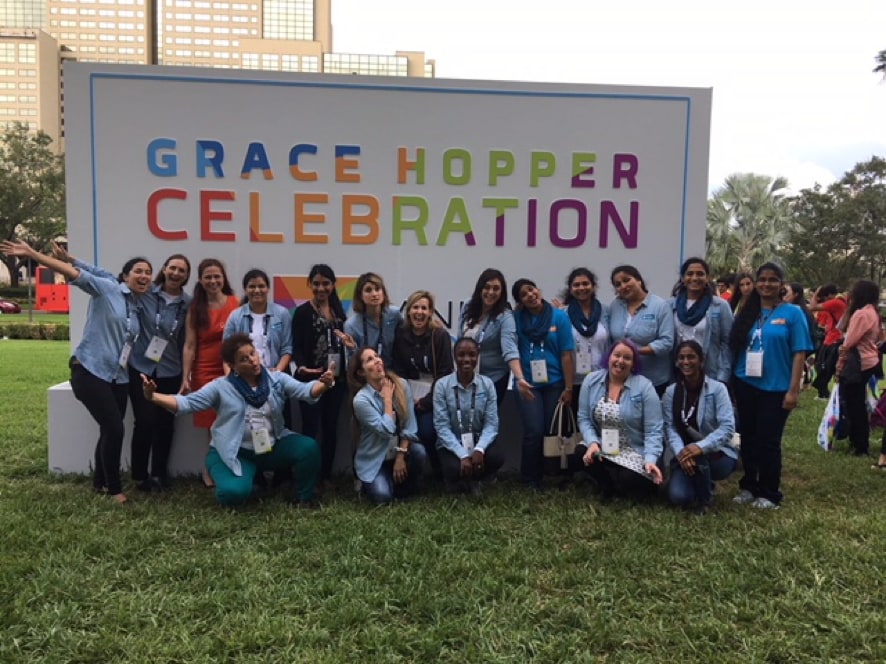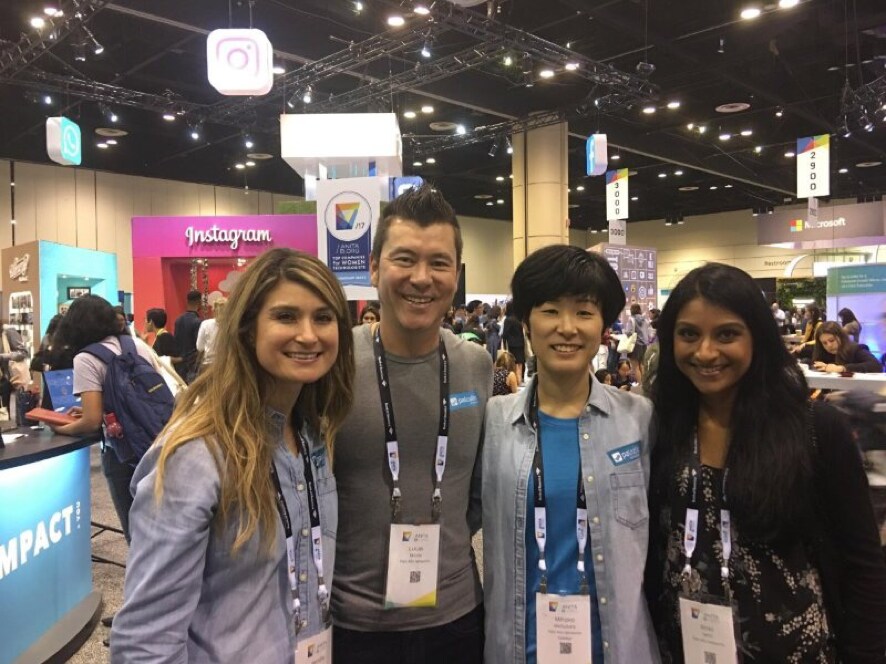 This conference has a special place in my heart. When I came to GHC for the first time in 2016, I was blown away by the high energy, passion, and connections between attendees, who are focused on making the world a better place with the power of innovation, technologies, and thought diversity. So, when I received an invitation from the GHC Committee to give a talk on "Going for the Gold: Japan's Cybersecurity for the 2020 Olympic Games, I was excited and honored. This was a great opportunity to engage with women in the tech industry and encourage the next generation of talent to utilize a big global event such as Tokyo 2020 – which demands cybersecurity professionals to boost the security of key infrastructure – to gain exposure, network, and experiences to start their career in this field.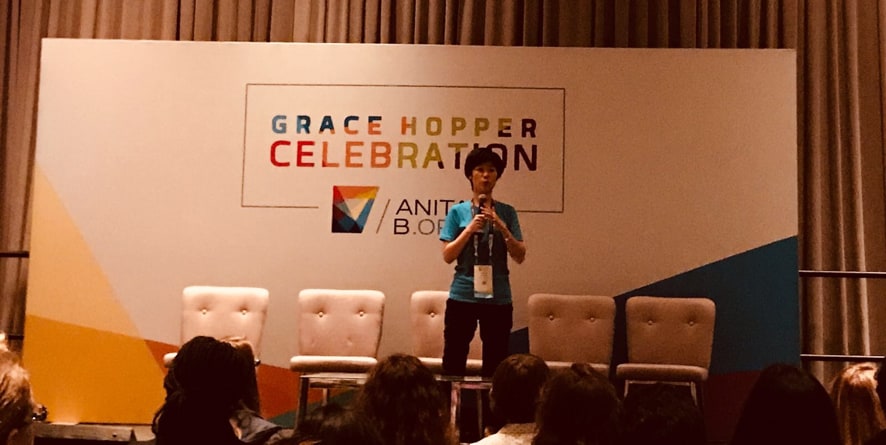 Jen Miller-Osborn, deputy director of Unit 42, was another speaker at GHC from Palo Alto Networks. She gave the following talk, "Ransomware: Unlocking the Lucrative Criminal Business Model," which emphasized best practices to prevent ransomware attacks, including backing up your systems, patching and contingency planning. Before diving into her talk on the growing popularity of ransomware and how to prevent it, Jen discussed her unique background and her road to becoming a cyberthreat intelligence analyst. She was always interested in robot toys as a child, and deepened her technology and cybersecurity expertise when she served in the U.S. Air Force. Her story illustrates that there are many doors to nurture aptitude and interest in technology and cybersecurity.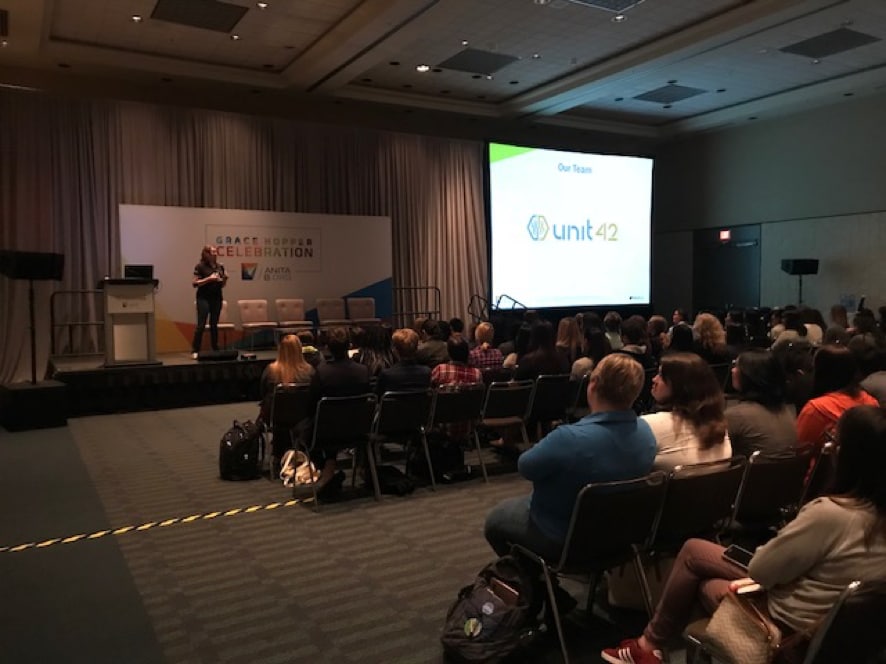 At the Palo Alto Networks booth, I met dozens of undergraduate and graduate students from all over the world – the majority of them women – who are keen to pursue careers in cybersecurity. This was very encouraging, given the fact that women comprise only 11 percent of the global cybersecurity workforce, a problem we need to tackle head on as an industry.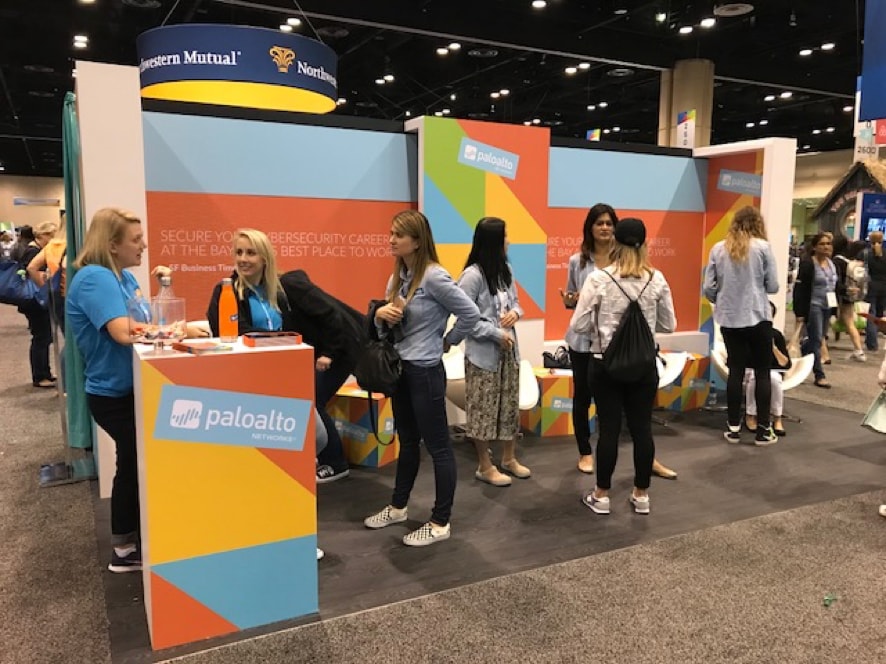 One of the students I met at GHC was a mother of seven children who made the decision to go back to school to study cybersecurity. Her journey is inspirational not only to my colleagues and I, but most importantly, to her children. Through her example and leadership, they are developing an interest in cybersecurity as well. She is serving as a catalyst – and I am certain she will create a positive change in the community of people around her, and possibly inspire her family to follow in her footsteps and pursue a career in cybersecurity.
Another unforgettable moment was when a woman came to talk to me at the booth and asked me, "How can I be a chief technology officer in the future?" This was the first time I've been asked this question by a young woman, openly sharing her ambition to become a C-level executive. I encouraged her to be the best at her field, network with peers, and find a mentor. I also told her that, because she is a woman in technology, an underrepresented group in the field, she can bring a different and invaluable perspective to the table, and likely identify gaps that others may miss. After identifying those gaps, she can turn them into new opportunities.
I know this aspiring CTO and the other GHC attendees I spoke with at the Palo Alto Networks booth, and following my presentation, are the future of cybersecurity, and I am cheering them on as they pursue the next steps in their careers. I believe you can become anything you set your mind to – from a top-notch engineer or cyberthreat intelligence analyst to a senior executive. When I returned to Tokyo from the United States five years ago, I was jobless. Five years later, I am now vice president and public sector chief security officer for Asia-Pacific. I hope my story and experience will inspire others not to give up and to keep pursuing their career goals, despite potential setbacks or roadblocks along the way.
The Computing Technology Industry Association, more commonly known as CompTIA, points out in a study that, of girls surveyed, 69 percent have never considered an IT job only and attribute this to being unaware of the opportunities available to them. Conferences and events like the GHC offer a solution to that issue.
During my presentation at GHC, I encouraged the audience to "go for the gold" in their own careers and in the cybersecurity field. Cybersecurity is now more important than ever, and every country faces an acute shortage of cybersecurity professionals. We need you to join us on our mission to prevent successful cyberattacks and protect our way of life in the digital age. I look forward to returning to the Grace Hopper Celebration next year in Houston and hopefully seeing you as my colleagues and peers in the cybersecurity field!