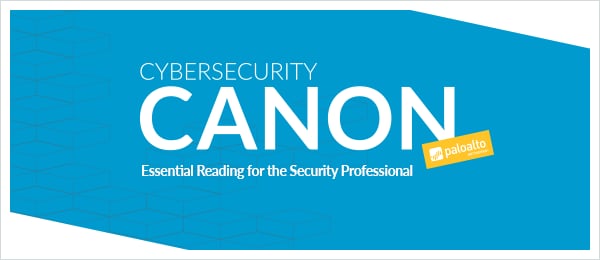 After five rounds of voting and 33 books, we now have a winner of the 2018 Cybersecurity Canon People's Choice Award. Please join me in congratulating author Christopher Hadnagy and his book Unmasking the Social Engineer: The Human Element of Security.
As Canon Committee member Ben Rothke noted in his book review, "For serious readers who want to understand everything they can about the topic of social engineering, Unmasking the Social Engineer should be one of references in the cybersecurity reading arsenal."
We will be formally inducting Christopher Hadnagy's book along with the other Cybersecurity Canon committee-selected winners into the Cybersecurity Canon Hall of Fame on May 3, 2018, during the annual Cybersecurity Canon Awards Gala in Washington, DC.
Thank you to everyone who participated in this year's People's Choice Awards competition and for continuing to support the Cybersecurity Canon!
Have a must-read cybersecurity book?
You don't have to be a Cybersecurity Canon committee member to write a book review and make a case for a book that all of us should have read by now. Reviews come from anybody with the passion to make the case for their favorite cybersecurity book. Nominate a book for next year's Cybersecurity Canon Awards.