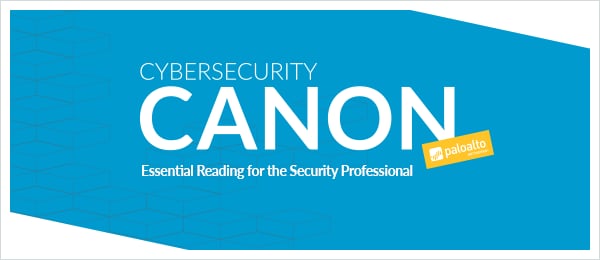 The Cybersecurity Canon Committee is busily reviewing books for the 2017-2018 season in preparation for the Hall of Fame Awards ceremony next spring. If this is your first encounter, the Cybersecurity Canon project is similar to the Rock and Roll Hall of Fame. We have an outside committee of 15 network defenders who read cybersecurity books and write reviews that make the case that a particular book should or should not be read by the entire network defender community. The project has been running for almost four years now and we have about 35 books that we have recommended as hall of fame contenders, 15 of which we have inducted into the Cybersecurity Canon Hall of Fame since inception.
Like last year, we are running a competition this year that will let the public pick one of the candidate books to put into the Hall of Fame. We call it the People's Choice Awards and this is how it will work.
We are running the competition to coincide with the U.S. observance of National Cyber Security Awareness Month in October this year. It is a six-week competition and the first week's voting will start the week of September 25. The public will vote on their favorite cybersecurity books from 35 Canon candidates. At the end of each week's voting, we will reduce the number of books in the voting pool by half based on the total vote count. At the start of each week, we will open the competition again for pubic voting. By the week of October 23, we will be down to the top two books and we will announce this year's People's Choice winner on October 31.
Go here to vote, and tell your friends and every other cybersecurity book lover you know to do the same. Check back each week to see who is winning and make your choices known for the next Hall of Fame winner in the Cybersecurity Canon.