Palo Alto Networks CEO Nikesh Arora appeared on the RSA Conference keynote stage Wednesday, sharing his thoughts on cybersecurity, including why it's an amazing time to be in the industry. Arista Networks CEO Jayshree Ullal joined him for a chat on issues including disruption, embracing change and inclusion & diversity.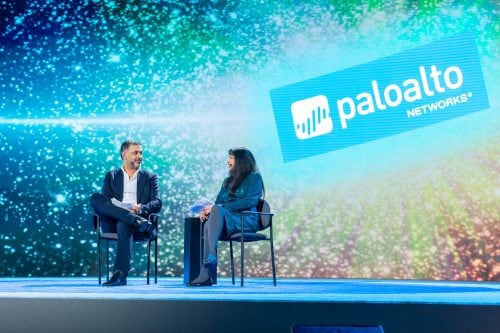 "Products are the most important thing in what we do for a living. If you have a winning product you will find the customers," said Arora. But a great product is just the beginning. As an industry, there is a significant opportunity to make life easier for our customers by focusing on integration.
Watch the keynote highlights below to learn more about where the industry is headed and why integration is more important than ever.