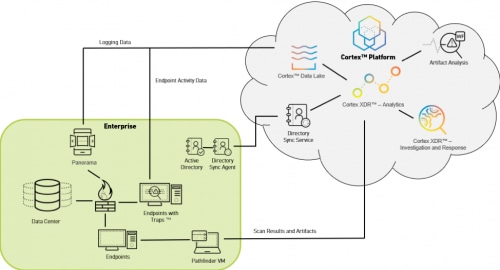 Supporting documentation is now available following our recently unveiled Cortex XDR product, the industry's first detection and response product that spans multiple data sources. Cortex XDR stitches together your network, endpoint and cloud data to give you complete visibility over network traffic, user behavior, and endpoint activity. By natively stitching together all data at ingestion, Cortex XDR removes any blind spots in identifying potential threats, simplifies investigations with automated root-cause analysis, and applies the knowledge gained to secure the environment against future similar threats.
Cortex XDR comprises two applications:
Cortex XDR – Analytics (formerly known as Magnifier)
Cortex XDR – Investigation and Response (for security operations teams)
Ready to Get Started?
Use the Cortex XDR Setup Guide to set up critical components and data sensors used by Cortex XDR.
As always, you can find our content on our Technical Documentation site.
Happy reading!
Your friendly Technical Documentation team
Have questions? Contact us at documentation@paloaltonetworks.com.