GlobalProtect cloud service 1.3.0 has the following new features and documentation updates for those features:
Quality of Service (QoS) – The same QoS marking and shaping features as are available today in Palo Alto Networks next-generation firewalls.
Support for more than three service connections –You can now configure up to 100 service connections.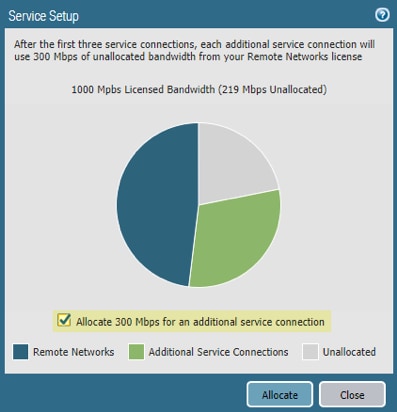 Additional Bandwidth Choices for Remote Networks – You can now select 20 or 150 Mbps, in addition to the existing bandwidth choices.
Expanded Visibility for Mobile Users – You can check the mobile users' client OS, last login time, and public IP address in the Panorama > Cloud Services > Status > Status area.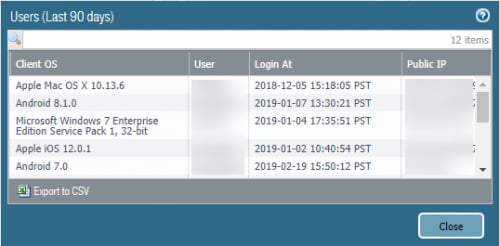 Multiple GlobalProtect Cloud Service Instances on a Single Panorama Appliance (Multi-Tenancy) – You can host and manage multiple GlobalProtect cloud service instances (tenants) on a single Panorama appliance.
GlobalProtect App Generate Ticket Option – GlobalProtect cloud service now supports the GlobalProtect app feature which allows users to disable the GlobalProtect app for Windows or Mac when they have an administrator-provided ticket number.
Persistent Public IP Addresses for Mobile User Gateways – GlobalProtect cloud service now assigns a unique set of IP addresses for existing mobile users and reserves an extra set for possible mobile user scaling events.
PAN-OS 8.1 Support – Support for PAN-OS features that were released in 8.1.
Other recent tech docs updates:
Instructions to secure a Citrix SD-WAN with GlobalProtect cloud service
A table that shows how and when GlobalProtect cloud service updates its software components
A new chapter in the Compatibility Matrix showing features that GlobalProtect cloud service supports
As always, you can find our content on our Technical Documentation site.
Happy reading!
Your friendly Technical Documentation team
Have questions? Contact us at documentation@paloaltonetworks.com.