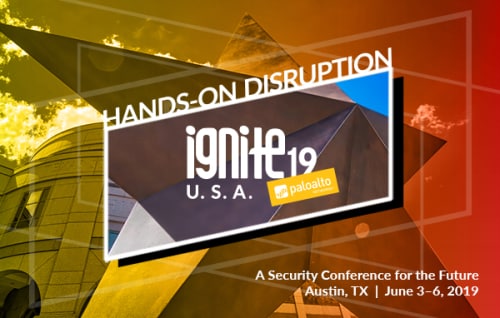 Ignite '19 in Austin, Texas, is right around the corner. Here's what you need to do and know when you join us next week, and how to follow along if you won't be there in person – but it's not too late to register!
Download the Mobile App
The Ignite '19 U.S.A. mobile app is live and ready for download from the Apple App Store and Google Play Store. View session info, event updates and shuttle information from your mobile device.
Select Your Breakout Sessions
Ignite '19 U.S.A. breakout session registration is still open! View all breakout sessions here.
Register and Collect Your Program Badge
Upon arrival at the Austin Convention Center, visit the Ignite '19 U.S.A. registration desk on Level 1, Solar Atrium, to collect your program badge.
Registration Hours

Sunday, June 2
1:00 PM – 6:00 PM
Monday, June 3
8:00 AM – 8:00 PM
Tuesday, June 4
7:00 AM – 6:00 PM
Wednesday, June 5
7:00 AM – 6:30 PM
Thursday, June 6
7:00 AM – 5:00 PM
A government-issued photo ID is required to collect your badge. For security reasons, only one badge will be issued per attendee. If your badge is lost or damaged, you will be charged US$50 for a replacement.
Get Familiar with the Industry Icons
Using the industry icons on your badge, find your industry peers at a quick glance and take the opportunity to network during Ignite '19 U.S.A.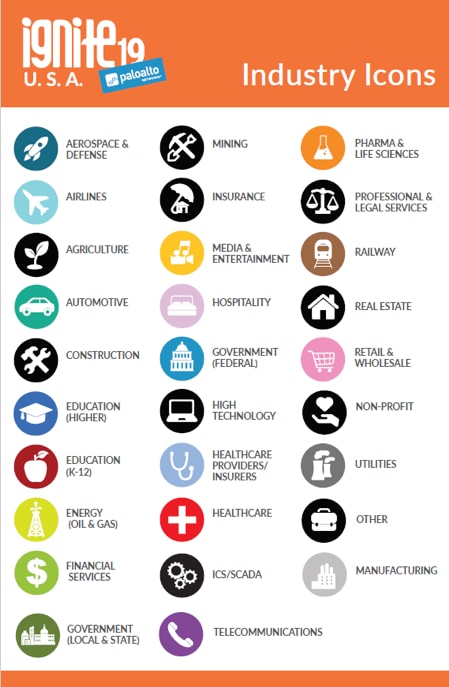 Follow Us on Social Media
We'll be sharing updates throughout the event. Follow along on social media so you don't miss a thing!
Have questions?
Contact us at the Ignite '19 registration headquarters:
Phone: +1 510-463-6078
Email: igniteconf@paloaltonetworks.com
Hours: Monday – Friday, 8:30 a.m. – 5:00 p.m., Pacific time
We look forward to seeing you in Austin!