This post is also available in: 日本語 (Japanese) Español (Spanish)
This post has been adapted from "Todo es posible (Everything is possible)" by Oscar Cordova, Senior Manager, Channel and Sales Operations at Palo Alto Networks.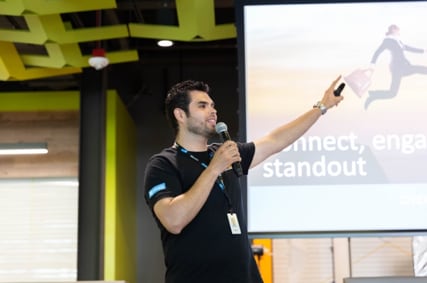 My family came to the U.S. from Mexico looking for a better life when I was 12 years old. Learning a new language while trying to successfully fit into an entirely new environment took a lot of effort and work. Growing up, I was often reminded to never forget where I came from and to always know where I am headed. I made a promise to myself not to forget about my Hispanic roots and upbringing. I incorporate my culture into everyday life, including at work.
When I first joined Palo Alto Networks, there was only one employee network available, the women's network. I remember taking a look around me, initially, and not seeing anyone who looked like me. Eventually, I met other Latino colleagues in the office and was able to start a grassroots Latinx Employee Network,  Juntos, in 2018. My goal for Juntos is to be able to make an impact in our community by attracting, retaining, and developing Latinx leaders in technology – and it's bigger than Palo Alto Networks. It's serving a culture I don't want to leave behind. This isn't an easy task, but I am up for the challenge.
Addressing the Technology Skills Gap
There is a technology gap for the Latinx community. This gap can affect education for many Latinos who are unable to afford the right equipment to learn how to work on, with the right technology, or don't have the finances to attend the right colleges. It's time to break that cultural barrier, and it's our responsibility as leaders, as community members, as ethical business managers to do that.
My purpose is to educate my community, especially those who are still in school or early in their career. I want to spend more time and resources educating high school students about how they can make an impact on the world with technology, the many opportunities that are available to them in the tech industry, and more importantly, simply that it IS possible – coming from someone who has been there.
This is a passion that stems from wanting to give back and provide to my community so they can have more opportunities. The drive goes deeper than just helping my community, though. I have a 5-year-old son, and I know that what I am doing will impact him and other kids in the future. I want to motivate and inspire the younger generation to continue their education because if I was able to do it, they need to know they can succeed as well.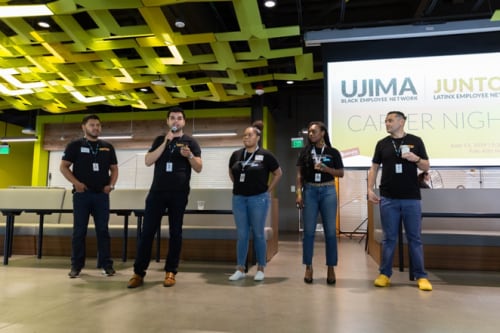 One of our core values at Palo Alto Networks is inclusion. As part of that, our Latinx Employee Network group is focused on partnering with leaders across the organization to bring in Latinx talent. We are working to build more relationships and educate our Latinx community on all the opportunities available to them. Last week, Juntos, in collaboration with Ujima, our Black Employee Network, hosted our first career night for the local Latinx and Black communities at our headquarters in Santa Clara. Our goal for this event was to equip attendees with the right skills to obtain a career in cybersecurity or another area in the tech industry.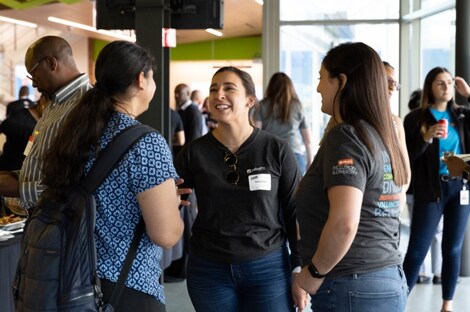 Through events like these, we're not only opening doors for underrepresented minorities, but we're making sure that they are well-equipped and prepared. We shared tips on how to speak to recruiters and hiring managers and had tables set up for guided conversations with every hiring department. Along with food and drinks, we also provided complimentary headshots.
When it comes to career aspirations, todo es posible, which means everything is possible. It's time that we don't ask individuals to come to us but, rather, meet them where they are. It's not one person's responsibility to open up doors to others who have been historically underserved, but everyone's. I'm proud to work at a company that understands this and is actively working to make this a reality.