This post is also available in: 日本語 (Japanese)
Do you want to find answers to questions about Palo Alto Networks technology faster? Access content directly through a Google search? Bypass search results cluttered with low-value content? The new Google Search Extension from Palo Alto Networks is here to help you find our most valued documents directly in the Google search results page. 
The extension provides results enhanced by machine learning to get you the most relevant information from the self-service documentation. As an added bonus, it helps avoid your most relevant search results getting lost amid standard results within Google. 
The extension is focused on giving accurate solutions from across our publicly available self-service documents from Knowledge Base, TechDocs and LIVEcommunity. 
How It Works:
The extension allows you to do a normal search in Google. Curated results are provided on the right side of the screen based on Palo Alto Networks results. It also uses machine learning to tailor results just for you based on historical searches. 
In the example below, the user searched "block facebook." The standard Google search returned about 5 billion results. The search extension helped focus the results to 361 Knowledge Base articles, technical documents and community discussions directly related to blocking Facebook using Palo Alto Networks technologies.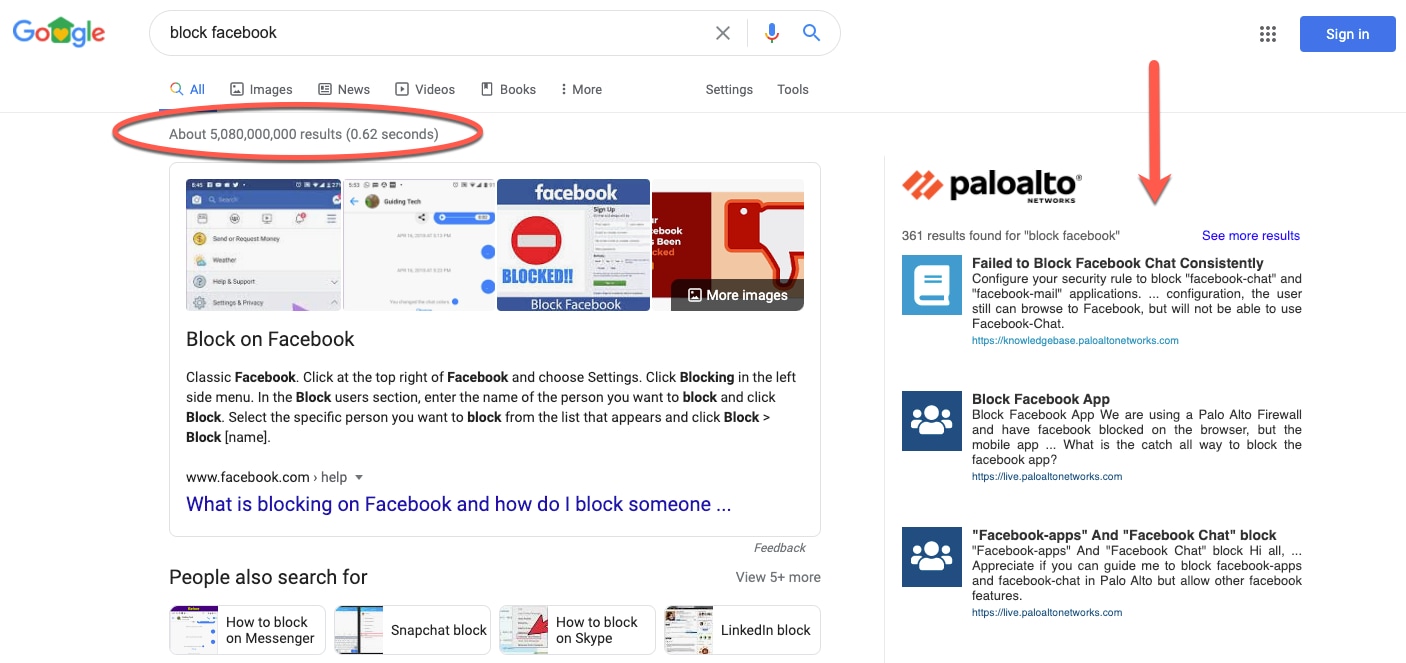 This new extension is sure to save you time and get you the information you need fast!
The new Palo Alto Networks Google Search Extension is available for download.
Join the discussion on the LIVECommunity and see how to install and use the new Google Search Extension.