This post is also available in: 日本語 (Japanese)
Palo Alto Networks Education Services
With the mission of empowering learners through world-class security training and credentialing, Palo Alto Networks Education Services is making strides in impacting students of all ages in cybersecurity training. Our commitment towards enhancing national and statewide cybersecurity education is just beginning. Learn about our program, our contributions to Cyber.org and our academic certification by the Texas Department of Information Resources.
The Palo Alto Networks Cybersecurity Academy program from the Education Services team provides academic students with the knowledge and skills needed for successful careers in cybersecurity. Our program offers courseware at no cost to qualified universities, colleges or high schools. As the cyber threat landscape rapidly changes, the Cybersecurity Academy is proud to equip students from all different backgrounds with advanced security training to continuously learn the latest and greatest features in protecting our digital way of life. The program curriculum includes hands-on labs, faculty training and virtual firewalls.
Palo Alto Networks Partners with Cyber.org
Cyber.org, the academic initiative of the Cyber Innovation Center, is renowned for being the leading bridge between educators and students in cybersecurity. With the vision to build a future where the nation's cybersecurity needs are met by a knowledgeable, skilled and passionate workforce, Cyber.org empowers educators to teach about cybersecurity confidently, providing students with the foundational skills and passions needed to succeed in the cyber workforce.
This dedication towards meaningfully impacting a wide range of cybersecurity students is exactly why Palo Alto Networks and our Education Services team (the Cybersecurity Academy program) have developed a close partnership with Cyber.org. Palo Alto Networks is proud to be one of the few corporations selected to increase program impact on the development of K-12 students from different backgrounds on a national level.
Cyber.org published the first K-12 Cybersecurity Learning Standards to help teachers introduce students to the foundational concepts of cybersecurity, and provide them with the technical skills and knowledge needed to pursue cybersecurity careers in greater numbers. This resource gives educators a comprehensive roadmap to teach cybersecurity concepts, ultimately narrowing the cybersecurity skills gap present in primary and secondary education today.
Our very own Dr. Thomas Trevethan played a central role in the development of the K-12 Cybersecurity Learning Standards as a writer.
"The K-12 Learning Standards is a roadmap for teaching cybersecurity across all grade levels and a guide to infusing it into their curriculum," Trevethan said. "As a group, we work together to develop standards. A lot of input went in to figure out what those standards were."
With an aim to drastically narrow the skills gap, Cyber.org's K-12 Learning Standards is designed to bring technical awareness to those who may not be attending traditional, four-year colleges and universities.
"There is a critical skills gap in cybersecurity," Trevethan said. "Only 38 percent of high school students even go on to college, according to the Bureau of Labor Statistics. If they learn cybersecurity, they can create enormous job opportunities for themselves."
How is Palo Alto Networks Playing a Distinct Role in Cybersecurity Education?
According to Trevethan, throughout academia, and even within the Information Technology industry, cybersecurity is represented mainly by perimeter security. While Palo Alto Networks is a longtime expert in firewalls, we are leading the academic and professional workforce in the latest features and products in cybersecurity. As our company brings to light the importance of cloud security and automation security, so do our educational training and certification programs.
The Cybersecurity Academy program aligns to those channels; whether it be enhanced focus on cloud security, container, SecOps, DevSecOps or SOAR, our curriculum touches base with each of the major industry-leading security products. The Palo Alto Networks and Cyber.org partnership enables a different, more unique perspective when thinking about cybersecurity.
"Talking about the varied range of our offerings opened the Cyber.org contributors' eyes to the different opportunities in cybersecurity," Trevethan said. "To let everyone know that cybersecurity is not just for IT; it's for everybody, enabling kids at a very early age. Education is a journey. These fundamentals of cybersecurity are going to be in every industry."
Cybersecurity Academy Curriculum Certified by State of Texas Department of Information Resources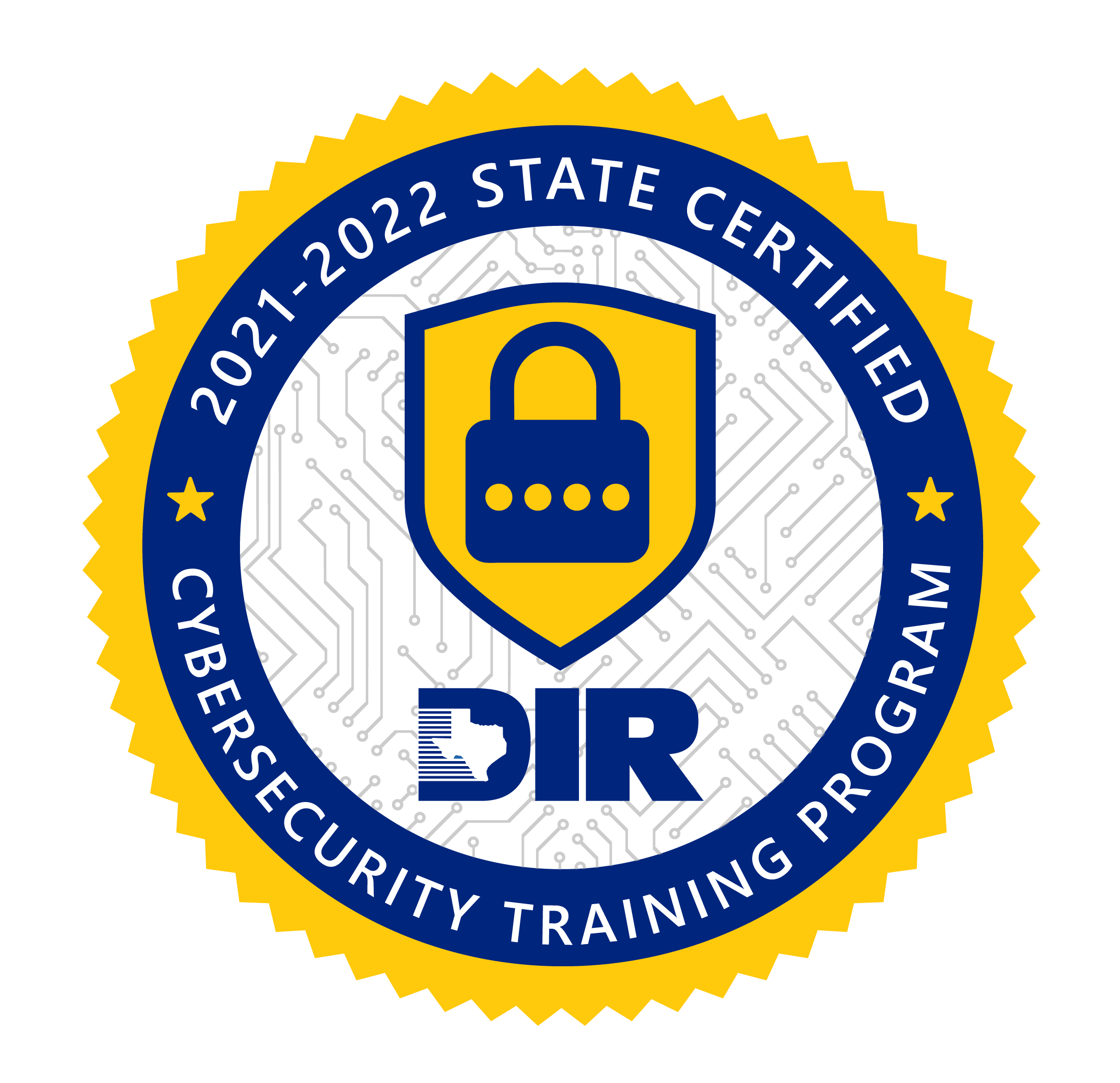 In addition to the contributions towards Cyber.org, the Cybersecurity Academy is also proud to achieve active status as a certified training program in the state of Texas, enabling state and local government employees to participate in our educational curriculum. This includes cybersecurity professional development training for teachers across the state public school system.
Palo Alto Networks Education Services looks forward to impacting students of all ages, from K-12 to collegiate and post-graduate working professionals, no matter where they are in their career points. As cybersecurity continues to touch every facet of our lives, we are ready to provide committed support and enablement. Learn more about the Palo Alto Networks Cybersecurity Academy program.