When it comes to any SOAR Platform, orchestration, automation and rapid response are key fundamental features that are essential when trying to determine whether or not a certain SOAR product will be the right fit for your cybersecurity strategy. SOAR (Security Orchestration, Automation and Response), at its core, refers to technologies and tools that allow organizations to define incident analysis and response procedures in a digital workflow. By leveraging both human and machine-powered learning capabilities, a SOAR product aims to create a more efficient and effective security organization. However, not all SOAR Platforms are the same. 
Determining which SOAR system is right for your organization goes beyond the basics and requires a look at all the other features as well. Cortex XSOAR by Palo Alto Networks takes your standard SOAR platform and makes the entire process both simple and seamless by streamlining everything onto a single platform. One primary differentiating feature that has truly enhanced the Cortex XSOAR experience amongst its competitors would be the Incident Case Management & Ticketing capabilities.
The Problem with Traditional Ticketing
Typically, traditional ticketing solutions are generally not designed for rapid security incident response, let alone real-time war room information sharing and investigations, making it difficult for security teams to accurately respond and collaborate. Additionally, working on various platforms means security analysts are forced to pivot in and out of multiple ticketing systems, which slows down productivity and disrupts investigative workflow. 
When managing incident responses, security teams need to take quick, confident action; however, due to the flaws and inefficiencies found in traditional case management solutions, SOC teams are forced to coordinate and use various siloed tools during the incident response process, including detection, threat intelligence, enforcement and collaboration. This often leads to a lack of visibility because teams usually aren't able to see the full picture, as well as a lack in unified metrics due to a lack of time, flexibility and centralized data needed to visualize relevant metrics.
The Cortex XSOAR Solution
Cortex XSOAR offers security-focused case management with incident-specific layouts, real-time collaboration, customizable reporting and a war room for each incident. This centralizes the incident case management process, allowing security incident responders to work faster and collaborate more efficiently. 
Introducing game-changing features such as
Virtual War Rooms

where analysts are able to do investigations and collaborate in real time using incident-specific data and layouts 

Customized Dashboards and Reports

give full visibility and flexibility as analysts are able to use both out-of-the-box and user created widgets that meets their operational needs

Playbook Automation and Auto-Documentation

that eliminates the need for manual reporting and post-investigation rollups

Real-time ChatOps

for maximum technical chat support and collaboration

Built-in Machine Learning Assistance

that allows SecOps to automate various Threat Intelligence Management (TIM) tasks and workflows, using both external intel data and internal alerts to identify future critical threats

Ticket Mirroring

using integrated tools like ServiceNow, Jira and Slack to automate and manage ticketing tasks from one central location

A

Mobile App

that allows you to access incidents anywhere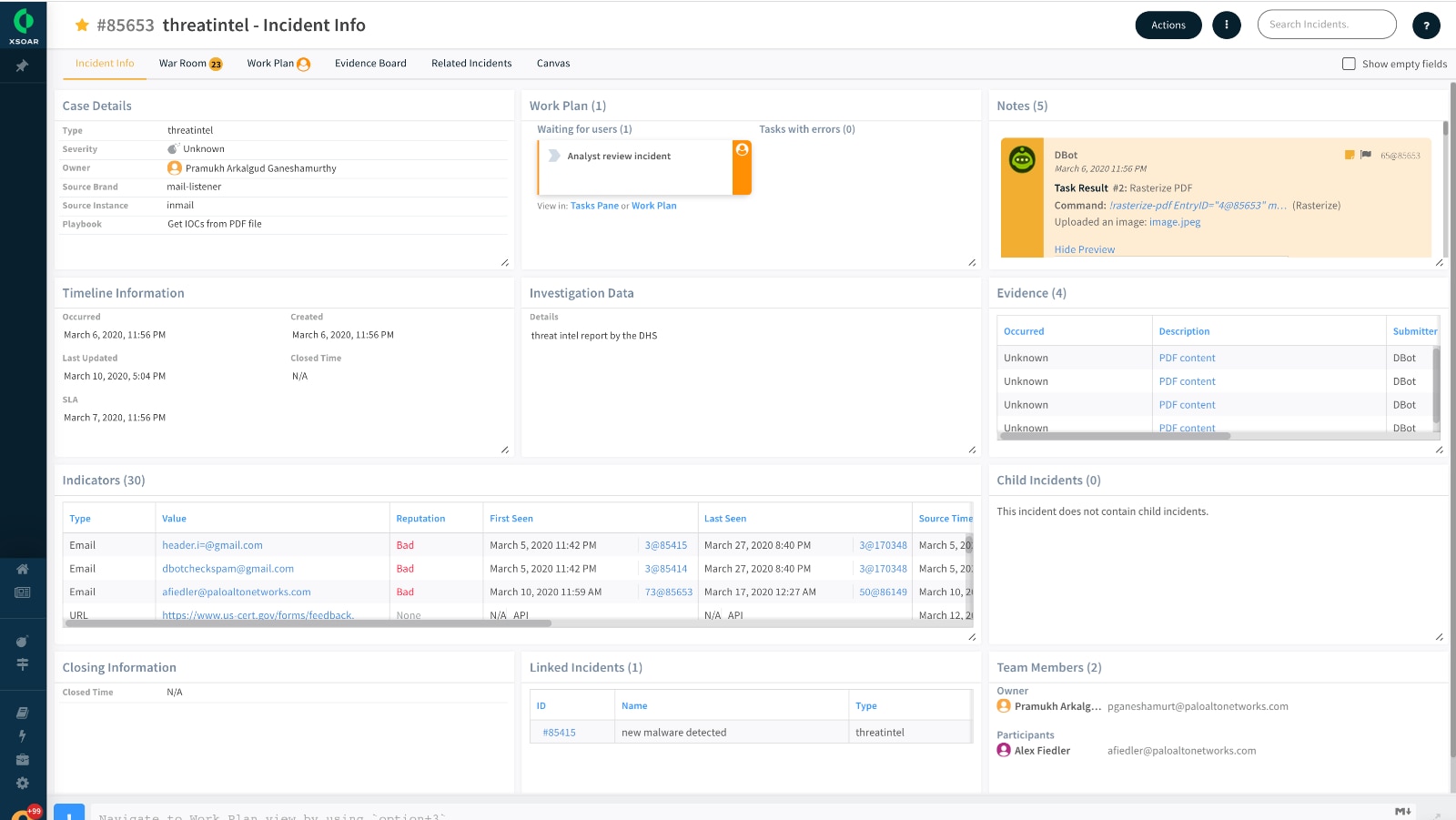 With Cortex XSOAR, security analysts are able to simplify the entire case management and ticketing process by centralizing the tools and resources needed to accelerate the incident response. By unifying alerts, incidents and indicators from any source onto a single, centralized platform, incident responders get the specific information and relevant data they need for their search, query and investigation. In combination with using XSOAR's real-time collaboration features and Threat Intelligence Management (TIM), SOC teams are fully equipped to increase their organization's overall speed, efficiency and effectiveness.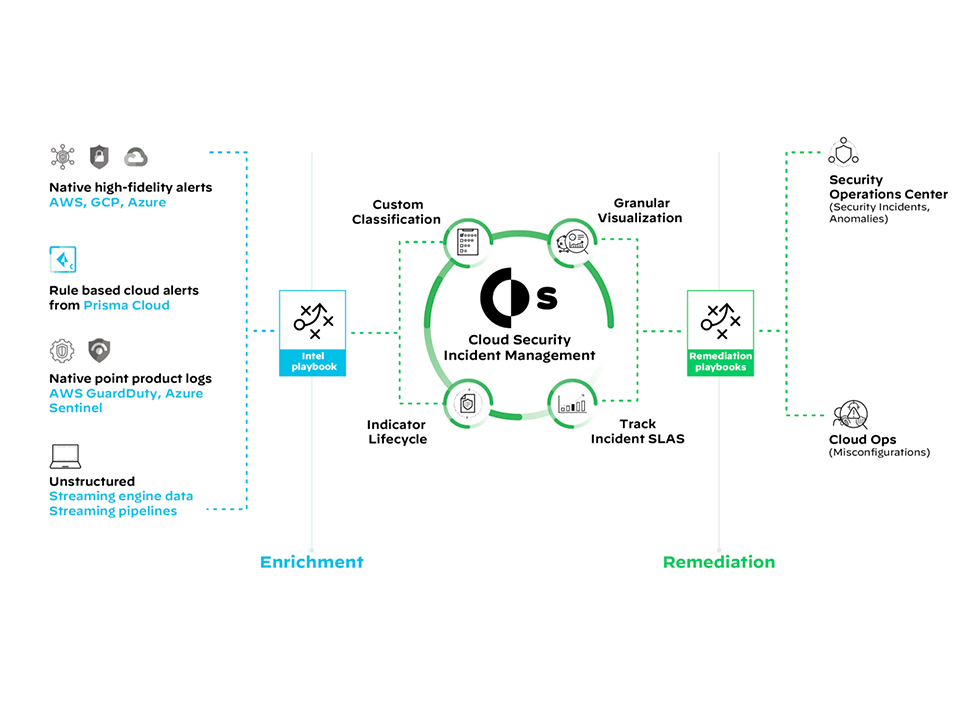 Download Your Free Trial with XSOAR Community Edition.