The latest cybersecurity innovations, ready right now
Gain immediate security value from apps developed by Palo Alto Networks®, an open ecosystem of trusted innovators, or your own team. Spend more time benefiting from these innovations – and less time provisioning and managing infrastructure – with the Application Framework from Palo Alto Networks.
Put security innovations to work sooner and with less effort
Cybersecurity innovations come from many sources – and great ideas should be shared. With the Application Framework, you can use apps from the best and the brightest in the cybersecurity industry right away, so you can stay a step ahead of attackers.
Get more insights from your security data
Harness a wealth of threat and log data for analytics and enforcement. Apps gain access to data organized for analytics – across the cloud, network and endpoint. Information is specific to your environment or sourced from a global community of users, maintaining privacy while delivering value from shared intelligence.
Palo Alto Networks Security Operating Platform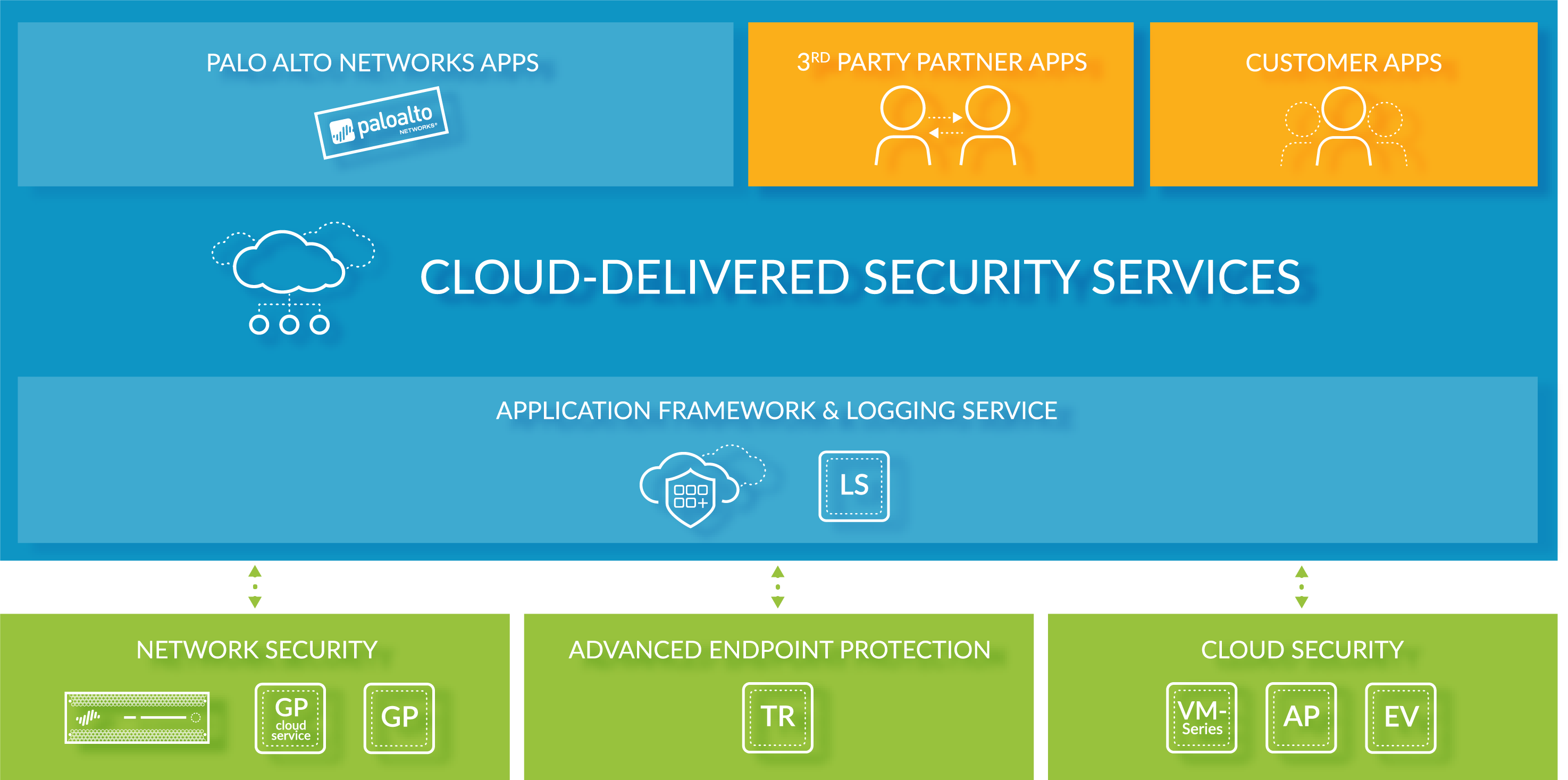 Use innovative apps from an open developer ecosystem
The number of security companies and products is overwhelming. Apps enable you to narrow the search for capabilities that deliver security value and enhance your existing environment. The developer ecosystem is open, allowing the community to continuously solve new security use cases. And developers save time by rapidly building apps with framework services, including a SDK and APIs. You can get started building the next great app with resources for developers

Get started
Realize the power of Application Framework with apps
The framework will feature apps developed by security providers, including an ecosystem of more than 30 leading organizations, such as