Endpoints secured, everywhere
Palo Alto Networks Traps™ endpoint protection and response stops threats on endpoints and coordinates enforcement with network and cloud security to prevent successful cyberattacks.
Stop endpoint attacks before they get started
The threat landscape has quickly evolved to a level of sophistication that it can bypass traditional endpoint protection. Traps combines powerful endpoint protection technology with critical endpoint detection and response (EDR) capabilities into a single agent, enabling your security teams to automatically protect, detect and respond to known, unknown and sophisticated attacks, using machine learning and AI techniques from data collected on the endpoint, network and cloud.
Comprehensive endpoint protection and response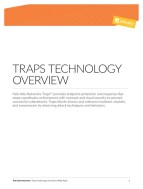 Unique in the breadth and depth of its endpoint protections, Traps:
Stops malware, exploits and ransomware by observing attack techniques and behaviors.
Uses machine learning and AI to automatically detect and respond to sophisticated attacks.
Includes WildFire® malware prevention service to improve accuracy and coverage.
Harnesses Cortex XDR™ detection and response to speed, alert triage and incident response by providing a complete picture of each threat and its root cause, automatically.
Coordinates enforcement with network and cloud security to prevent successful attacks.
Provides a single lightweight agent for protection and response.
Protects endpoints while online and offline, on network and off.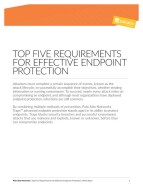 Provides behavior-based protection
Sophisticated attacks that utilize multiple legitimate applications and processes are more common, can be hard to detect, and require visibility to correlate malicious behavior. Traps detects and stops attacks by monitoring for malicious behaviors across a sequence of events and terminates the attack when detected.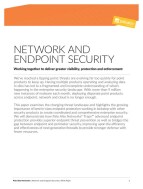 Coordinates enforcement with network and cloud
Tight integration between network, endpoint and cloud enables a continually improving security posture and provides layered prevention from zero-day attacks. Whenever a firewall sees a new piece of malware or an endpoint sees a new threat, protections are made available in minutes to all other next-gen firewalls and endpoints running Traps with no effort on the admin's part, whether it happens at 1 a.m. or 3 p.m.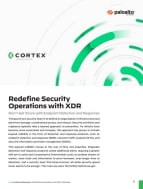 Detect and respond to sophisticated attacks
Traps uses the Cortex™ Data Lake to store all event and incident data captured, allowing seamless integration with Cortex XDR for investigation and incident response. Cortex XDR, a cloud-based detection and response app that empowers SecOps to stop sophisticated attacks and adapt defenses in real time. By combining rich network, endpoint, and cloud data with analytics, Cortex XDR allows you to:
Automatically determine root cause to accelerate triage and incident response.
Reduce time and experience required from triage to threat hunting.
Respond to threats quicker and adapt defenses from knowledge gained, making the next response even faster.
Easy, efficient management
See what our customers have to say
Are you ready to take the
Ultimate Test Drive?
If you're ready to take the test drive, pick the best time for you below!
All times are displayed in Pacific time