We're in the home stretch of RSA 2014. Be sure to check out our recaps from Day 1, Day 2 and Day 3 of this year's event, and also our RSA photo gallery and YouTube playlist, which we've been updating throughout the week.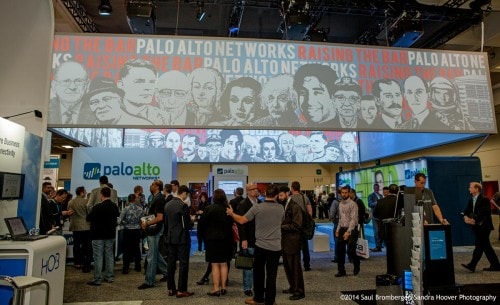 Palo Alto Networks experts have been making the rounds, leading standing-room-only educational sessions and speaking to customers and partners at our booth. Another community that's been out in force during RSA is our channel partners. We asked Dana Torgersen and Gregg Schroeder from our worldwide channel programs team to fill us in on what's new from NextWave partner programs and enablement. Watch below:
We hope you've had a productive and entertaining week at RSA, and as the show wraps up on Friday, there's one more session we want to draw your attention to.
Rick Howard, our CSO, will present Operation Olympic Games is the Tom Clancy Spy Story That Changed Everything, tomorrow, February 28 at 9:00 a.m. (Moscone West, Room 3002). Rick will examine how the use of cyber weapons against the Iranian nuclear program changed the cybersecurity landscape forever. You can watch a short video of him discussing the talk here, or listen to this RSA podcast.