And we're off!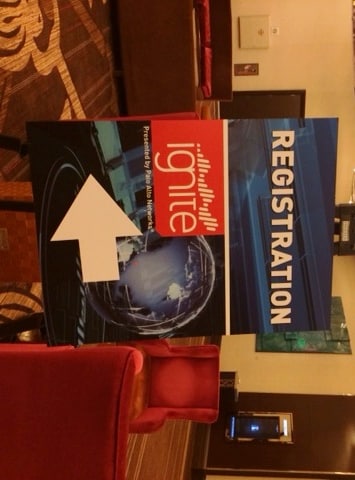 Ignite 2014 is getting underway today at The Cosmopolitan in Las Vegas, and over the next three days we'll recap all the action on our blog and across our various social media platforms, listed here.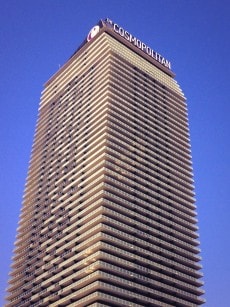 You'll hear a lot from Palo Alto Networks this week on the recent moves we've made, including our acquisitions of Morta Security and Cyvera and our recently launched PA-7050. But Ignite is all about our customers and their experiences, too; that's why more than half of the 55+ sessions taking place at Ignite feature our customers and their unique perspectives on today's real-world security challenges.
There's no question those challenges are getting more attention than ever. Earlier today at Ignite, we sat down with Jon Swartz, San Francisco Bureau Chief of USA Today and one of our media attendees, to talk about the heightened public awareness of cybersecurity and what trends are driving the discussion.
USA Today is among major media outlets putting more emphasis on cybersecurity and technology coverage. As Jon explains, the demand to know more about these challenges and what technologies will help is bigger than ever before.
Here are a few reminders as we wind things up for Day 1 and get ready for an action-packed day of keynote sessions, technical workshops and discussion with our partners and customers.
Here's a look at what we're seeing and hearing from Ignite 2014 on Twitter today:
#Ignite2014 Registered and ready pic.twitter.com/bG6NZNbTei

— Robert Dodd (@bobdodd) March 31, 2014
I could get used to this 🙂 #Ignite2014 pic.twitter.com/5cI9JEkchw

— Kevin Magee (@kevinamagee) March 31, 2014
.@PaloAltoNtwks @ignite_conf starts today! Hope everyone is getting a lot of knowledge and having fun doing it! #Ignite2014

— InfoDefense (@InfoDefenseinc) March 31, 2014
MT @ghkosloff: @DimensionDataAM is thrilled to be part of #ignite2014. We are excited to meet the attendees from around the globe!

— Dimension Data AM (@DimensionDataAM) March 31, 2014
Tmrw at #Ignite2014, don't miss Andrew Barnett present "Successfully Integrating with SIEM: Real-World Case Studies." http://t.co/x2wTVp9kvP

— Accuvant (@Accuvant) March 31, 2014
@Ignite_Conf - @PaloAltoNtwks Just arrived! Looking forward to some great discussions here in Vegas!

— Matt 'Mookie' Thayer (@presentservices) March 30, 2014
@Ignite_Conf Time to hit the books and cram for CNSE, but its hard to study with a view like this! pic.twitter.com/DLbUaaXqNJ

— Robert Tesdall (@RobertTesdall) March 30, 2014
3 days of security innovation. @Ignite_Conf - We're so excited to be here!

— Cyvera (@cyvera_ltd) March 31, 2014