Here is all of the top Palo Alto Networks news from this past week.

Unit 42 released its first Threat Landscape Review, which offers a high-level view of how malware is delivered to networks across major industries around the world, from healthcare to high tech. Check out this infographic, too, which represents a snapshot of key data from the report.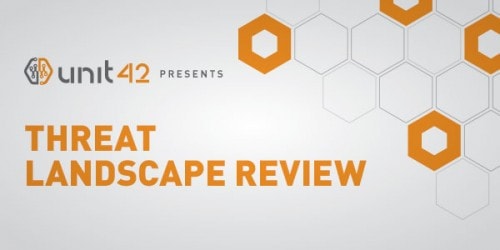 Unit 42 explored DTLS vulnerabilities in CVE-2014-6321 and released signatures to defend against these vulnerabilities.
Want to have all of the latest insights, research and threat intelligence from Unit 42 delivered right to your inbox? Sign up today.
As 2014 comes to a close, Palo Alto Networks subject matter experts check in on what they see as major topics and trends for 2015:
Have you seen the best love story of 2014?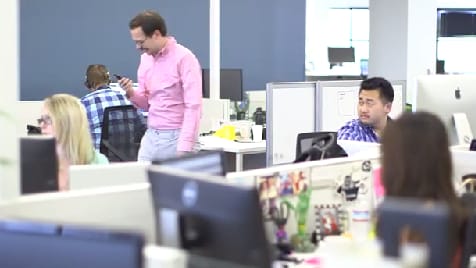 We recently kicked off Ignite 2015, officially, with the opening of online registration! Read on for all the reasons you need to be there this year.
Also, we've opened the Call for Papers, so if you have a good war story about an enterprise security deployment, don't forget to submit for a chance at a speaking slot. Deadline is Friday, December 19.

In this contributed post to the Cybersecurity Canon series, Bob Clark, member of the Cybersecurity Canon committee and cyber operational lawyer for the Army Cyber Institute, reviews Where Wizards Stay Up Late: The Origins of The Internet by Katie Hafner.
Congratulations to Salvatore, our November winner of the PA-7050 Picture It contest!
Kate Taylor responded to the recently published New York Times article, "Hacked vs. #Hackers: Game On," discussing the current state of network security.
CSO Rick Howard discusses the biggest challenges faced by CIOs and CISOs heading into 2015 in this CSO article.

Join Palo Alto Networks on December 18 for a webinar discussing what should be on your web security wish list, because better web security goes a long way toward making your network more secure.
Here are upcoming events around the world that you should know about:
Palo Alto Networks demo [Finnish]
When: December 16, 2014 10:00 AM - 11:00 AM EET
Where: Online
12月17日(水)製品導入・運用支援トレーニング [Japanese]
When: December 17, 2014 1:30 PM - 5:00 PM GMT+9:00
Where: 千代田区
Next Generation Security Technical Workshop
When: December 17, 2014 10:00 AM - 1:00 PM GMT
Where: London
When: December 17, 2014 9:00 AM - 10:00 AM PST
Where: Online
Palo Alto's Next-Generation Security - Ultimate Test Drive
When: December 17, 2014 8:00 AM - 12:00 PM EST
Where: Arlington, VA
The Hobbit 3 Movie Premiere & Technology Forum featuring Nir Zuk!
When: December 17, 2014 9:00 AM - 1:00 PM EST
Where: Foxboro, MA
Cirque du Soleil-Amaluna Miami
When: December 18, 2014 6:30 PM - 10:00 PM EST
Where: Miami Gardens, FL
Come prevenire le APT - Un approccio enterprise alla sicurezza [Italian]
When: December 18, 2014 11:00 AM - 11:30 AM CET
Where: Online
Explorez les profondeurs - Prévenir les menaces persistantes avancées [French]
When: December 18, 2014 11:00 AM - 12:00 PM CET
Where: Online
When: December 18, 2014 11:00 AM - 12:00 PM PST
Where: Online
Webinar: Protéjase de las amenazas avanzadas persistentes [Spanish]
When: December 18, 2014 12:00 PM - 1:00 PM CET
Where: Online
12月19日(金)製品体感セミナー [Japanese]
When: December 19, 2014 1:30 PM - 5:00 PM GMT+9:00
Where: 千代田区
12月24日(水)製品導入・運用支援トレーニング[Japanese]
When: December 24, 2014 1:30 PM - 5:00 PM GMT+9:00
Where: 千代田区
12月26日(金)製品実感トレーニング[Japanese]
When: December 26, 2014 1:30 PM - 5:00 PM GMT+9:00
Where: 千代田区