Here is all of the top Palo Alto Networks news for this past week.
Unit 42 reveals CoolReaper: A backdoor in Coolpad Android devices, potentially affecting over 10 million users. Download the report here.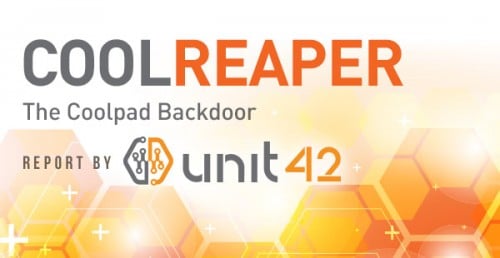 A sample of CoolReaper coverage from around the globe:
Alon Livne discussed techniques used in exploiting a vulnerability in Google Chrome & the difficulties presented by its security mechanisms.
Yiftach Keshet explored two cyber espionage campaigns, 'Cloud Atlas' and 'Inception,' to highlight the benefits of Advanced Endpoint Protection and help you realize the advantages of proactive prevention.
Want to have all of the latest insights, research and threat intelligence from Unit 42 delivered right to your inbox? Sign up today.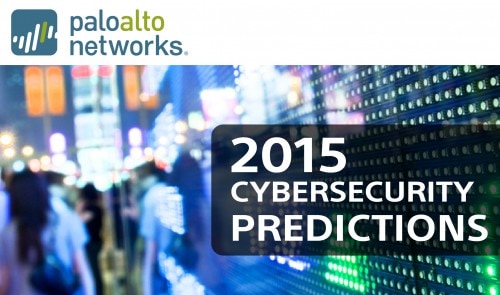 As 2014 comes to a close, Palo Alto Networks subject matter experts weigh in on what they see as major topics and trends for 2015:
Have you seen the best love story of 2014?
Register now for Ignite 2015 to get your toughest security problems solved!

The deadline for the Call for Papers was extended to January 18, so if you have a good war story about an enterprise security deployment, there's still a chance to submit for a chance at a speaking slot.

Because the Traps Advanced Endpoint Protection product approach may sound similar to that used by Microsoft's Enhanced Mitigation Experience Toolkit, many customers ask how we differ. Sebastian Goodwin discussed how exploits that bypass EMET still get blocked by Traps, and how Traps stops malware that does not use an exploit.
The Palo Alto Networks Technical Publications team shared 3 use cases for Panorama, honing in on configuring firewalls, monitoring applications, and responding to incidents.
Tim Treat reflected on a rule that is essential for operating, maintaining and defending an enterprise: knowing your network.
Palo Alto Networks was named Best Network Security Vendor by Reseller Middle East during the 2014 edition of its Hot 50 awards. Following another great year of growth in this important region, we are honored by this recognition!

Here are upcoming events around the world that you should know about:
12月24日(水)製品導入・運用支援トレーニング[Japanese]
When: December 24, 2014 1:30 PM - 5:00 PM GMT+9:00
Where: 千代田区
12月26日(金)製品実感トレーニング[Japanese]
When: December 26, 2014 1:30 PM - 5:00 PM GMT+9:00
Where: 千代田区
When: December 28, 2014 10:00 AM - 5:00 PM CST
Where: Houston, TX
When: January 7, 2015 9:00 AM - 10:00 AM PST
Where: Online
1月9日(金)製品体感セミナー [Japanese]
When: January 9, 2015 1:30 PM - 5:00 PM GMT+9:00
Where: 千代田区
Die Zwei um Zwölf: Zentrales Management (Panorama) [German]
When: January 9, 2015 12:00 PM - 1:00 PM CET
Where: Online