Located in London or nearby? Join Fuel at Spark User Summit on 12 May for a full day of education and peer-to-peer networking. Interact with fellow Palo Alto Networks power users from the area, hear the latest on products and services like the newly-announced AutoFocus, share your own insights, and gain hands-on experience in guided step-by-step workshops and collaborative sessions.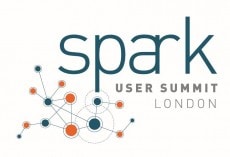 Spark User Summit London Hands-On Session Preview:
Migrating to Panorama: What You Need to Know
Bring your laptop and plug in for an in-depth look at best practices for migrating your current applications, how to use reporting to your advantage and how to integrate users into your new policy. The strategies you learn today will help you create a successful migration in the future by giving you the right questions to ask and a solid deployment plan.
Learn more about all of the sessions register for Spark User Summit London
When: 12 May 2015, 08:30 – 18:00
Where: etc Venues St Pauls, London, UK