On the heels of a very successful Ignite 2015 conference in Las Vegas, it's clear that we have a rapidly growing opportunity across the security industry.   That is, how to migrate to a modernized, Next-Generation Firewall infrastructure without locking yourself in a closet for a couple weeks or creating excessive risk.  Luckily, Palo Alto Networks has just made it much easier to adopt our next-generation technology and get the advanced protection of App-ID, WildFire, Traps Advanced Endpoint Protection and more!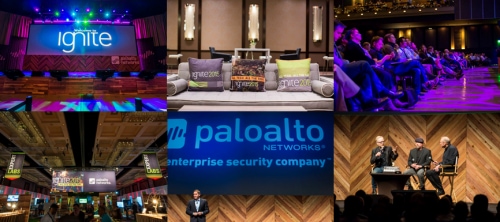 In my recent blog, I mentioned a new version of the migration tool that we've just made available, free of charge, on our Community Support Portal.  In just over a week, we've had over 11,000 visitors already.
Here's what Fabian Schoonraad, Security Consultant at Dimension Data, had to say about the new tool,
"The Migration Tool has always been awesome but, after playing with the latest version, I can honestly say that there isn't a competitor tool that comes even remotely close to the functionality of yours."
Our community will support the new tool and there you will find the link to download the tool and the user guide.  You may also want to consider hiring Palo Alto Networks Professional Services or one of our certified partners for assistance.  The tool can be very helpful, especially in the hands of experienced professionals whom have performed migrations previously – this is a huge time saver.
To ensure a smooth transition and to minimize the risk associated with migrating to a new firewall vendor, we suggest the following:
Minimize risk by migrating in phases.
Start with a 1:1 migration initially (port-to-port)
Convert to App-ID over time as you run your Palo Alto Networks Policies
Take advantage of Palo Alto Networks full portfolio for the most advantage protection available today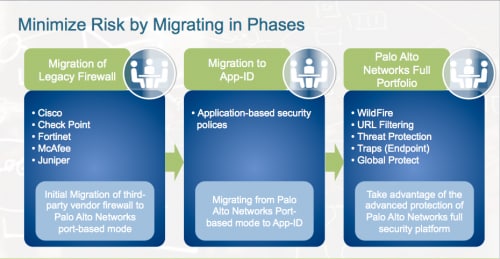 Consider hiring a professional for the initial migration and to help with adoption of App-ID.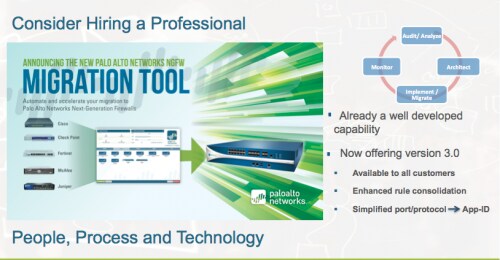 Leverage the Palo Alto Networks support community.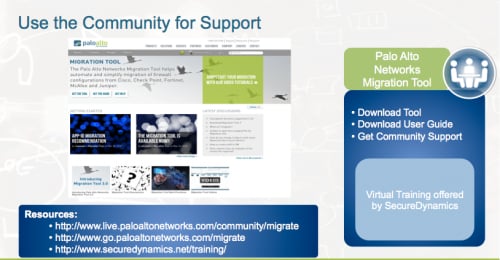 Improve capacity by cleaning up unused policies.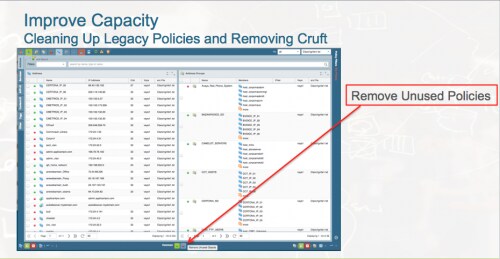 Use the full capabilities of the Migration Tool to properly size your platform.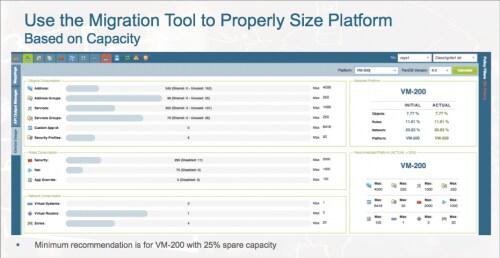 If you're interested in hearing more, please stop by the Palo Alto Networks booth #N4120 next week during RSA Conference 2015 in San Francisco.  I'll be presenting some additional best practices for how to make the most out of your migration in the booth at 12:30 pm, Tuesday-Thursday.
Palo Alto Networks Consulting Services are available to ensure a smooth transition and enable you to get the maximum value from your Next-Generation Firewall from Palo Alto Networks. Take advantage of the Palo Alto Networks Firewall Migration Services to get your Next-Generation Firewall project off to a great start.
Please let me know if you have any comments or questions, or contact me via Twitter anytime at @CicconeScott. I hope to see you at the RSA Conference!
MIGRATION TOOL RESOURCES