Check out all of the top Palo Alto Networks news from this past week.
Rick Howard introduced this year's Cybersecurity Canon committee and reminded you to share your review of the book you think should be nominated for induction into the canon.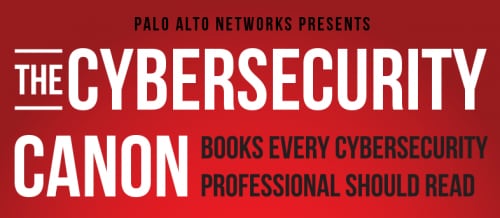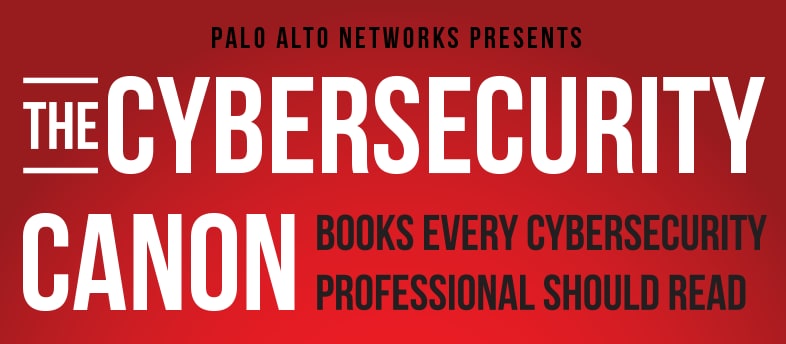 Scott Ciccone explored the benefits of Palo Alto Networks Academy.
In this lightboard session, Joerg Sieber mapped out important updates to Panorama and how to simplify policy and device management without sacrificing good data or business productivity. Our Technical Publications team also discussed working with Panorama templates, and how our next-generation firewall helps prevent threats.
Palo Alto Networks joined the Retail Cyber Intelligence Sharing Center (R-CISC) to help improve threat intelligence & information sharing among global retailers.
On-demand Palo Alto Networks VM-Series for Amazon Web Services (AWS) are now available.
Josh Grunzweig reflected on his experience at this year's REcon.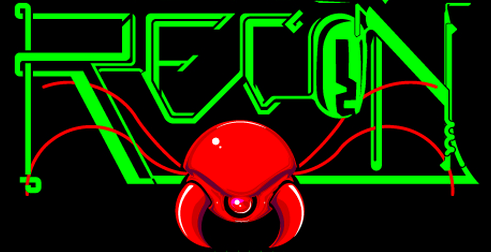 The Fuel User Group hosted two Spark User Summits last week, one in Toronto and the other in Houston. Check out this recap.

We invited you to join us for the Ultimate Virtual Test Drive to get hands-on experience with the Palo Alto Networks Next-Generation Firewall. Find the schedule here.
Here are upcoming events around the world that you should know about:
Crack the code - Cancun - Jul 7 [Spanish]
When: July 7, 2015 8:30 AM - 1:00 PM CST
Where: Cancún, Q.R., DF
Ultimate Test Drive workshop Christchurch
When: July 7, 2015 9:00 AM - 12:30 PM GMT+12:00
Where: Christchurch
Crack the code - Medellin - Jul 8 [Spanish]
When: July 8, 2015 8:00 AM - 12:00 PM CST
Where: Medellín, Antioquia
When: July 8, 2015 9:00 AM - 10:00 AM PST
Where: Online Event
Crack the code - Bogota- Jul 9 [Spanish]
When: July 9, 2015 10:00 AM - 2:00 PM CST
Where: Bogotá, Cundinamarca
Crack the code - Mérida - Jul 9 [Spanish]
When: July 9, 2015 8:30 AM - 1:00 PM CST
Where: Mérida, Yuc., DF
7月10日(金)製品体感セミナー [Japanese]
When: July 10, 2015 1:30 PM - 5:00 PM GMT+9:00
Where: 千代田区
Die Zwei um Zwölf: PAN-OS 7 – Sichtbarkeit und Korrelation im Fokus [German]
When: July 10, 2015 12:00 PM - 1:00 PM CET
Where: Online Event
Ultimate Test Drive workshop Auckland
When: July 10, 2015 9:00 AM - 12:30 PM GMT+12:00
Where: Auckland
Ultimate Test Drive Workshop Brisbane
When: July 10, 2015 9:00 AM - 12:30 PM (GMT + 10:00) Brisbane
Where: Brisbane, QLD
Ultimate Test Drive workshop Wellington
When: July 14, 2015 9:00 AM - 12:30 PM GMT+12:00
Where: Wellington
パートナー様向け製品実感トレーニング(福岡) [Japanese]
When: July 14, 2015 3:30 PM - 5:30 PM GMT+9:00
Where: 福岡市博多区
パートナー様向け販売トレーニング(福岡)[Japanese]
When: July 14, 2015 1:00 PM - 3:00 PM GMT+9:00
Where: 福岡市博多区
Demo - näe mitä seuraavan sukupolven tietoturva tarkoittaa käytännössä [Finnish]
When: July 15, 2015 1:00 PM - 2:00 PM EET
Where: Online Event
Executive Round Table – Houston
When: July 15, 2015 6:30 PM - 8:30 PM CST
Where: Houston, TX
Invite-only Event: Crack the Code with Palo Alto Networks
When: July 15, 2015 11:00 AM - 1:00 PM CST
Where: Sioux Falls, SD
When: July 15, 2015 9:00 AM - 10:00 AM PST
Where: Online Event
PCI Compliance: Compensating Controls for Increased Security
When: July 15, 2015 11:00 AM - 12:00 PM PST
Where: Online Event
パートナー様向け製品実感トレーニング(大阪) [Japanese]
When: July 15, 2015 3:30 PM - 5:30 PM GMT+9:00
Where: 大阪市北区
パートナー様向け販売トレーニング(大阪) [Japanese]
When: July 15, 2015 1:00 PM - 3:00 PM GMT+9:00
Where: 大阪市北区
Desayuno Hacienda de Los Morales - Jul 16 [Spanish]
When: July 16, 2015 8:30 AM - 11:30 AM CST
Where: Ciudad de México, DF
Executive Round Table – Dallas
When: July 16, 2015 6:30 PM - 8:30 PM CST
Where: Dallas, TX
Invite-only Event: Crack the Code with Palo Alto Networks
When: July 16, 2015 11:00 AM - 1:00 PM EST
Where: Philadelphia, PA
Invite-only Event: Crack the Code with Palo Alto Networks DC
When: July 16, 2015 11:30 AM - 1:30 PM EST
Where: Washington, DC
Invite-only Event: Crack the Code with Palo Alto Networks Mclean VA
When: July 16, 2015 11:00 AM - 1:00 PM EST
Where: McLean, VA
Mobile Threat Workshop San Francisco
When: July 16, 2015 11:00 AM - 1:00 PM PST
Where: San Francisco, CA
Next-Generation Network Security Seminar
When: July 16, 2015 11:30 AM - 1:00 PM CST
Where: Fargo, ND
When: July 16, 2015 2:30 PM - 5:30 PM EST
Where: Boston, MA
パートナー様向け製品実感トレーニング(名古屋) [Japanese]
When: July 16, 2015 3:30 PM - 5:30 PM GMT+9:00
Where: 名古屋市中村区
パートナー様向け販売トレーニング(名古屋) [Japanese]
When: July 16, 2015 1:00 PM - 3:00 PM GMT+9:00
Where: 名古屋市中村区
When: July 17, 2015 1:30 PM - 5:00 PM GMT+9:00
Where: 大阪市北区
Close Operational Gaps for Better Cybersecurity
When: July 17, 2015 9:00 AM - 10:00 AM PST
Where: Online Event
Lunch & Learn Rethinking Mobile Security
When: July 17, 2015 12:30 PM - 2:00 PM GMT+10:00
Where: North Sydney, NSW