Here is the top Palo Alto Networks news from the past week.
We announced the PA-7080: our highest end firewall, delivering breach prevention at scale.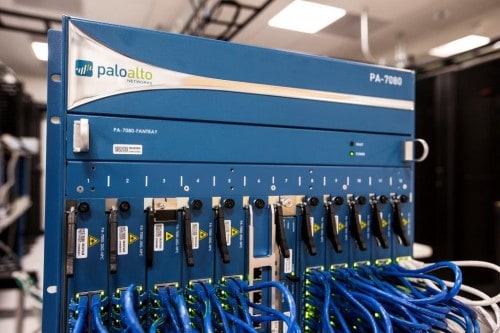 We celebrated the Palo Alto Networks Global Partner Award Winners at this year's Sales Kickoff in Las Vegas, and CRN Associate Editor Sarah Kuranda was also with us, and met with many of our partners and executives, including President and CEO Mark McLaughlin.
NextWave Partners: Follow our dedicated partner handle on Twitter to stay informed and receive relevant and timely information that will help maximize your partnership with Palo Alto Networks.

Unit 42 detected the Retefe banking Trojan targeting Sweden, Switzerland and Japan.

Our technical documentation team detailed how to help you get the most out of IPv6.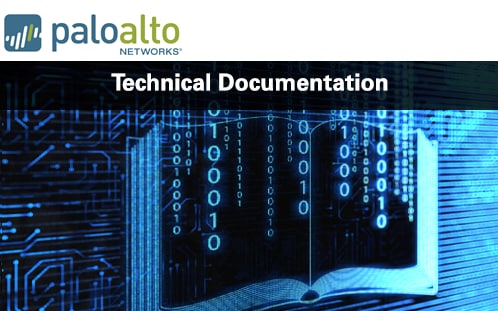 Check out Ben Rothke's nomination for the Cybersecurity Canon, The Code Book: The Science of Secrecy from Ancient Egypt to Quantum Cryptography by Simon Singh.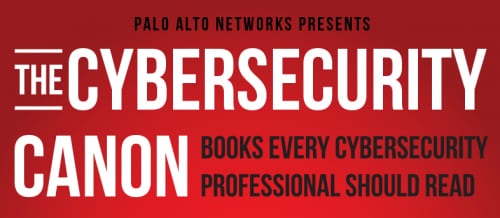 Watch Arthur Capella's interview with B!T Magazine at the Gartner Security & Risk Management Summit in Brazil, and check out a few photos from the event.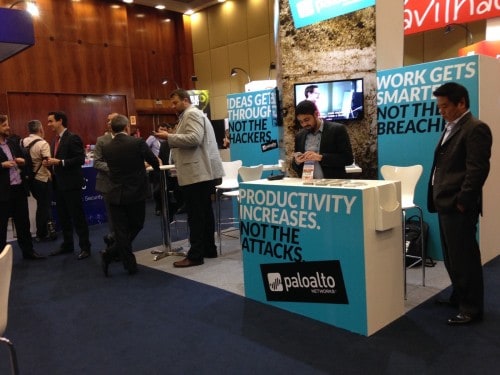 Here are upcoming events around the world that you should know about:
Extending Zero Trust to the Endpoint
When: August 25, 2015 11:00 AM - 12:00 PM GMT+4:00
Where: Online Event
Mobile Threat Workshop – Omaha
When: August 25, 2015 11:30 AM - 1:30 PM CST
Where: Omaha, NE
UTD Threat Prevention Integratium [Spanish]
When: August 25, 2015 8:00 AM - 1:00 PM CST
Where: Mérida, Yucatán
UTD Threat Prevention Integratium vespertino [Spanish]
When: August 25, 2015 2:00 PM - 7:00 PM CST
Where: Mérida, Yucatán
Mobile Threat Workshop - St. Louis
When: August 26, 2015 11:30 AM - 1:30 PM CST
Where: St. Louis, MO
Palo Alto Networks Ultimate Test Drive
When: August 26, 2015 7:00 AM - 11:00 AM PST
Where: Online Event
When: August 26, 2015 9:00 AM - 10:00 AM PST
Where: Online Event
第一回認定トレーニング (8/26~27) [Japanese]
When: August 26, 2015 10:00 AM - 6:00 PM GMT+9:00
Where: 千代田区
8月28日(金)製品体感セミナー [Japanese]
When: August 28, 2015 1:30 PM - 5:00 PM GMT+9:00
Where: 千代田区
9/2(水)セキュリティワークショップ [Japanese]
When: September 2, 2015 2:00 PM - 5:30 PM GMT+9:00
Where: 港区
Invite-only Event: Crack the Code with Palo Alto Networks
When: September 2, 2015 11:30 AM - 4:00 PM CST
Where: Austin, TX
NGFW Seminar – Next-generation Network Security
When: September 2, 2015 11:30 AM - 1:30 PM CST
Where: Minneapolis, MN
When: September 2, 2015 9:00 AM - 10:00 AM PST
Where: Online Event
Threat Prevention Ultimate Test Drive
When: September 2, 2015 8:30 AM - 12:00 PM EST
Where: New York, NY
Cowboys vs. Texans: Crack the Code with Palo Alto Networks
When: September 3, 2015 4:00 PM - 9:30 PM CST
Where: Arlington, TX
Invite-only Event: Crack the Code with Palo Alto Networks
When: September 3, 2015 11:00 AM - 1:00 PM EST
Where: Philadelphia, PA
9月4日(金)製品体感セミナー [Japanese]
When: September 4, 2015 1:30 PM - 5:00 PM GMT+9:00
Where: 千代田区