It's been an eventful week! To make it easy to keep up, we've rounded up all of the top Palo Alto Networks news from this past week right here.
For those attending RSA next week, you can find us at Moscone North Expo Hall Booth #N3811. Here are other ways to connect with Palo Alto Networks at RSA.
Unit 42 revealed this week an app that demonstrated new ways of successfully evading Apple's code review.
Unit 42 published updated research into KeyBase, a keylogger malware family Unit 42 originally reported on in June 2015.

CRN named Palo Alto Networks channel leaders Ron Myers and Todd Palmer to the prestigious list of 2016 Channel Chiefs.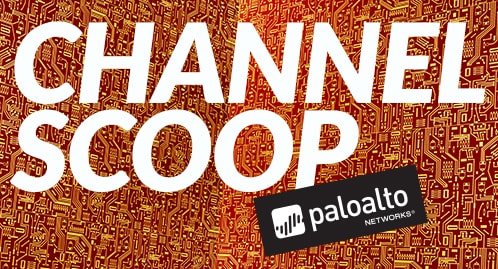 Palo Alto Networks was recently selected by the Global Supply Chain Resiliency Council as the winner of the "Resilient Supply Chain Partner of the Year" award.
Palo Alto Networks and Honeywell announced this week a collaboration to offer and develop joint Industrial Cybersecurity Solutions.
Ignite is coming up soon. Find out what's new at this year's conference, and watch this video to find out why you don't want miss it:
Read this week's NextWave Partner Channel Scoop.

Here are upcoming events around the world that you should know about:
February 29, 2016 8:00 AM - 8:00 AM PST
San Francisco, CA
February 29, 2016 8:00 AM - 6:30 PM PST
San Francisco, CA
Virtual Ultimate Test Drive NGFW Feb 29, 2016
February 29, 2016 11:00 AM - 2:00 PM EST
Online Event
Virtual Ultimate Test Drive: Next Generation Firewall
February 29, 2016 1:00 PM - 4:00 PM CET
Online Event
Virtual Ultimate Test Drive TP March 1, 2016
March 1, 2016 11:00 AM - 2:00 PM PST
Online Event
Advanced Endpoint Protection, A Traps Tutorial
March 2, 2016 11:00 AM - 12:00 PM PST
Online Event
Palo Alto Networks - Virtual Ultimate Test Drive VDC Mar 2, 2016
March 2, 2016 1:00 PM - 3:00 PM GMT+8:00
Online Event
March 2, 2016 9:00 AM - 10:00 AM PST
Online Event
Ultimate Test Drive Workshop - Traps
March 2, 2016 8:30 AM - 12:30 PM EST
New York, New York
Virtual Ultimate Test Drive VDC March 2, 2016
March 2, 2016 11:00 AM - 2:00 PM EST
Online Event
Virtual Ultimate Test Drive NGFW March 3, 2016
March 3, 2016 11:00 AM - 2:00 PM PST
Online Event
Threat Prevention Ultimate Test Drive - Lowell MA
March 4, 2016 8:30 AM - 1:00 PM EST
Lowell, MA
Virtual Ultimate Test Drive TP March 4, 2016
March 4, 2016 11:00 AM - 2:00 PM EST
Online Event