Read all of the top Palo Alto Networks news from the past week right here.
Ignite 2016 is in the books! Save the date for 2017 and get a recap of each day:

Unit 42 found Locky ransomware, TeslaCrypt, and other malware families use new tool to evade detection.
Interested in keeping up with Palo Alto Networks threat intelligence? Subscribe here in the "Get Updates" box, and you'll receive updates of the Unit 42 threat intelligence blog as they happen, as well as information on upcoming Unit 42 whitepapers and appearances at industry events.

We announced PAN-OS 7.1: advancements to the Palo Alto Networks Next-Generation Security Platform that extend breach prevention to the cloud. Read on to find out what's new in PAN-OS 7.1. and learn how it can benefit your industry:
Financial Services - Coming soon!
The Cybersecurity Canon Committee inducted eight new books into the Cybersecurity Canon, our hall of fame for cybersecurity books.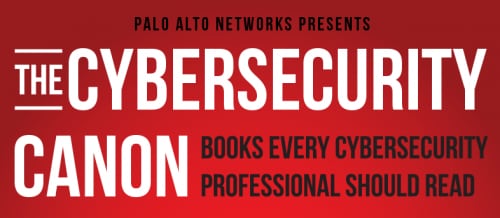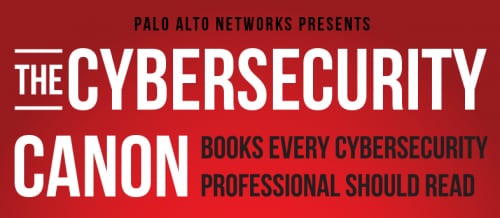 Palo Alto Networks joined forces with PwC's Cybersecurity Practice to enable prevention-focused cybersecurity.

NextWave Partner Program Evolution: Learn how we're redefining our next-generation security provider engagement, and read last week's Channel Scoop for all our partner updates.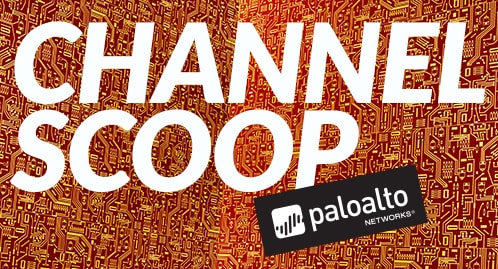 Here are upcoming events around the world that you should know about:
Palo Alto Networks Virtual Ultimate Test Drive NGFW- Apr 11, 2016
April 11, 2016 11:00 AM - 1:00 PM GMT+8:00
Online Event
Virtual Ultimate Test Drive NGFW April 11, 2016
April 11, 2016 11:00 AM - 2:00 PM EST
Online Event
Virtual Ultimate Test Drive: Next Generation Firewall - Apr 11, 2016
April 11, 2016 2:00 PM - 5:00 PM CET
Online Event
Convite: Almoço da Palo Alto Networks e Splunk (Abril 12)
April 12, 2016 12:00 PM - 2:00 PM GMT-3:00
Rio De Janeiro
Virtual Ultimate Test Drive TP April 12, 2016
April 12, 2016 11:00 AM - 2:00 PM PST
Online Event
"Architecture Matters" de Palo Alto Networks, con Infosecurity
April 13, 2016 8:00 AM - 11:00 AM CST
Guadalajara, Jalisco
Advanced Endpoint Protection, A Traps Tutorial
April 13, 2016 11:00 AM - 12:00 PM PST
Online Event
Convite: Almoço da Palo Alto Networks e Splunk (Abril 13)
April 13, 2016 12:00 PM - 2:00 PM GMT-3:00
Brasília - DF
Palo Alto Networks - Virtual Ultimate Test Drive VDC Apr 13, 2016
April 13, 2016 1:00 PM - 3:00 PM GMT+8:00
Online Event
April 13, 2016 9:00 AM - 10:00 AM PST
Online Event
Virtual Data Center Ultimate Test Drive
April 13, 2016 8:30 AM - 12:00 PM EST
New York, NY
Virtual Ultimate Test Drive VDC April 13, 2016
April 13, 2016 11:00 AM - 2:00 PM EST
Online Event
Virtual Ultimate Test Drive: Threat Prevention - Apr 13, 2016
April 13, 2016 2:00 PM - 5:00 PM CET
Online Event
Virtual Ultimate Test Drive NGFW April 14, 2016
April 14, 2016 11:00 AM - 2:00 PM PST
Online Event
April 15, 2016 1:00 PM - 2:00 PM EET
Online Event
Virtual Ultimate Test Drive TP April 15, 2016
April 15, 2016 11:00 AM - 2:00 PM EST
Online Event