It's the weekend! Take some time to check out our top news from this past week.
Mihoko Matsubara, CSO Japan, Palo Alto Networks K.K. shared key takeaways from the G7 ICT Multi-Stakeholders Conference in Japan.
Global Head of Channel Operations Melissa Nacerino and Director, Americas Channel Marketing Kandyce Tripp were honored in CRN's 2016 Women of the Channel and Power 100 lists.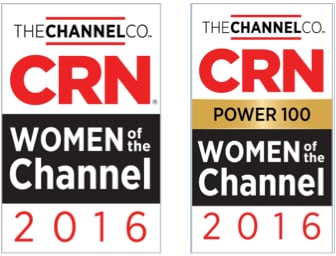 How do you gain control of SaaS usage in your organization? Anuj Sawani identified six of the biggest challenges in securing SaaS applications.
Matt Keil highlighted that VM-Series virtualized next-generation firewall deployed in AWS GovCloud can securely enable "Cloud First" for government agencies.
Read up on best practices from Pamela Warren for preventing a potential ransomware attack in government networks, and hot cybersecurity topics for financial institutions from the FS-ISAC Summit from Lawrence Chin.
You can download a copy of our new "Network Security Management for Dummies" book.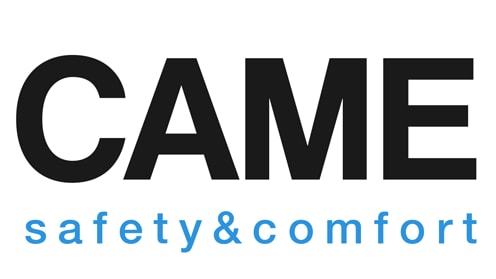 In the latest Customer Spotlight, CAME Group saves over $2.5 million with consolidated, preventive network and endpoint security.
"People of Palo Alto Networks" celebrates the employees who preserve our unique culture of innovation and collaboration. This month we highlighted Chuck Konrad, Director of Global Technical Recruiting and Veterans Program.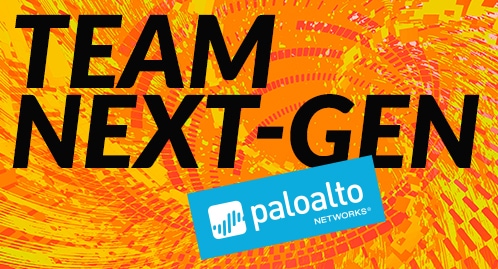 Register for upcoming Spark User Summits from Fuel User Group and hear from subject matter experts on PAN-OS 7.1, latest threat intelligence updates,
virtualization and more.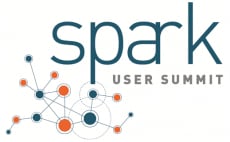 Here are upcoming events around the world that you should know about:
Palo Alto Networks - Virtual Ultimate Test Drive NGFW
May 23, 2016 11:00 AM - 1:00 PM GMT+8:00
Online Event
Lunch & Learn Ransomware: Se Det Ur Rätt Perspektiv
May 24, 2016 12:30 PM - 2:30 PM CET
Malmo
May 24, 2016 9:00 AM - 5:00 PM GMT+4:00
Abu Dhabi
May 24, 2016 8:30 AM - 2:30 PM EET
Prague
May 24, 2016 9:00 AM - 5:00 PM GMT +2:00
Tel Aviv-Yafo
May 24, 2016 9:00 AM - 10:00 PM EET
Johannesburg
Virtual Ultimate Test Drive Advanced Endpoint Protection
May 24, 2016 11:00 AM - 1:00 PM GMT+8:00
Online Event
Advanced Endpoint Protection, A Traps Tutorial
May 25, 2016 11:00 AM - 12:00 PM PST
Online Event
May 25, 2016 8:30 AM - 2:30 PM EET
Bratislava
May 25, 2016 12:00 PM - 6:00 PM CET
Brussels
May 25, 2016 9:00 AM - 4:30 PM CET
Sorum
Palo Alto Networks - Virtual Ultimate Test Drive NGFW
May 25, 2016 11:00 AM - 1:00 PM GMT+8:00
Online Event
Palo Alto Networks - Virtual Ultimate Test Drive Threat Prevention May 25, 2016
May 25, 2016 1:00 PM - 3:00 PM GMT+8:00
Online Event
May 25, 2016 9:00 AM - 10:00 AM PST
Online Event
May 25, 2016 8:30 AM - 6:00 PM GMT+3:00
Istanbul
Virtual Ultimate Test Drive NGFW - Spanish
May 25, 2016 11:00 Am - 2:00 Pm Cst
Online Event
May 25, 2016 11:30 AM - 1:30 PM CST
Plano, Tx
Lunch & Learn Ransomware: Se Det Ur Rätt Perspektiv
May 26, 2016 12:30 PM - 2:30 PM CET
Stockholm
May 26, 2016 9:00 AM - 6:30 PM EET
Moscow
May 26, 2016 8:30 AM - 2:30 PM EET
Budapest
May 26, 2016 9:00 AM - 5:00 PM CET
Copenhagen
Palo Alto Networks - Virtual Ultimate Test Drive NGFW
May 26, 2016 11:00 AM - 1:00 PM Gmt+8:00
Online Event
Lunch & Learn Ransomware: Se Det Ur Rätt Perspektiv
May 27, 2016 12:30 PM - 2:30 Pm CET
Göteborg
Palo Alto Networks - Virtual Ultimate Test Drive NGFW
May 27, 2016 11:00 AM - 1:00 PM Gmt+8:00
Online Event