Read all of the top Palo Alto Networks news from the past week right here.
For the 5th straight year, Palo Alto Networks was named a Leader in Gartner's Magic Quadrant for Enterprise Network Firewalls. Get the 2016 report here.

Unit 42 researchers were busy this week. The team found that Operation Ke3chang has resurfaced with new TidePool malware, and they observed APT group Wekby attacks that are using 'pisload' malware to target US-based organizations through DNS requests as command and control mechanism.
The team also observed the OilRig Campaign: targeted attacks focused on organizations within Saudi Arabia delivering Helminth backdoor.

CSO Rick Howard noted things that cybersecurity experts and journalists can learn from each other when they work together.
How secure is your Internet gateway? Learn from our Technical Documentations team how to protect your network from cyberattacks and improve your overall security posture by implementing a "Best Practice Internet Gateway Security Policy".
Our endpoint team showed how CVE-2015-7547 (GLIBC getaddrinfo) can bypass ASLR.
The Channel Scoop is back after a two week break! Read this week's top partner news.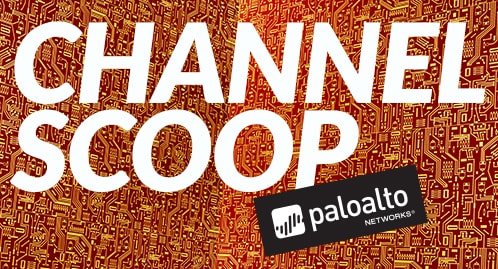 Here are upcoming events around the world that you should know about:
NextWave Partner Up
May 31, 2016 8:30 AM - 2:30 PM EET
Sofia
NextWave Partner Up
May 31, 2016 8:30 AM - 1:30 PM EET
Vienna
NextWave Partner Up
May 31, 2016 12:30 PM - 8:00 PM GMT+3:00
Helsinki
Palo Alto Networks - Virtual Ultimate Test Drive NGFW
May 31, 2016 11:00 AM - 1:00 PM GMT+8:00
Online Event
Palo Alto Networks L'ultimate Test Drive
May 31, 2016 9:00 AM - 3:00 PM CET
Tunis
Advanced Endpoint Protection, A Traps Tutorial
June 1, 2016 11:00 AM - 12:00 PM PST
Online Event
Convite: Segurança Em Os Datacenters, Fogo De Chao (1 De Junho)
June 1, 2016 12:00 PM - 2:00 PM GMT-3:00
Brasília - DF
NextWave Partner Up
June 1, 2016 8:30 AM - 2:30 PM EET
București
Palo Alto Networks - Virtual Ultimate Test Drive Virtual Data Center
June 1, 2016 1:00 PM - 3:00 PM GMT+8:00
Online Event
Palo Alto Networks: Live Demo
June 1, 2016 9:00 AM - 10:00 AM PST
Online Event
Ultimate Test Drive
June 1, 2016 9:00 AM - 3:00 PM GMT+3:00
Riyadh
Convite: Segurança Em Os Datacenters, Fogo De Chao (2 De Junho)
June 2, 2016 12:00 PM - 2:00 PM GMT-3:00
Rio De Janeiro - RJ
NextWave Partner Up
June 2, 2016 8:30 AM - 2:30 PM EET
Ljubljana
Ultimate Test Drive Workshop - Traps
June 2, 2016 8:30 AM - 12:30 PM EST
Burlington, MA
Ultimate Test Drive – Data Center
June 2, 2016 9:30 AM- 1:00 PM CET
Issy Les Moulineaux
Virtual Ultimate Test Drive Migration Process
June 2, 2016 11:00 AM - 1:00 PM GMT+8:00
Online Event
Convite: Segurança Em Os Datacenters Em Figueira Rubayat (3 De Junho)
June 3, 2016 12:00 PM - 2:30 PM GMT-3:00
São Paulo - SP
Die Zwei Um Zwölf:Network Essentials
June 3, 2016 12:00 PM- 1:00 PM CET
Online Event
Lunch & Learn Ransomware: Putting It Into Perspective
June 3, 2016 12:30 PM - 2:30 PM CET
Gent
Lunch & Learn Ransomware: Putting It Into Perspective
June 3, 2016 12:30 PM - 2:30 PM CET
Luxembourg