We've rounded up all of the top Palo Alto Networks news from the past week right here.
Palo Alto Networks Chairman, President and CEO Mark McLaughlin went on CNBC's Mad Money this week to talk with Jim Cramer about the benefits of a proactive security platform.
Palo Alto Networks researchers uncovered two new critical Apple product vulnerabilities.
Brad Duncan shared insights on exploit kit fundamentals in Part One of Understanding Angler Exploit Kit.
Want to keep up with Palo Alto Networks threat intelligence? Sign up here in the "Get Updates" box, and receive updates from the Unit 42 threat intelligence blog in real time.

John Davis, retired US Army Major General and current VP and CSO, Federal, shared his cybersecurity expertise at the Canadian Club of Ottawa: Canada's podium of influence.
Palo Alto Networks joined the U.S. Department of Commerce-led cybersecurity business development mission to Asia.
PwC and Palo Alto Networks jointly launched a security framework for business leaders to address cybersecurity challenges.

The Technical Publications team at Palo Alto Networks shared the first of a series of AutoFocus tutorials about Quick Search.
 We shared advice to help reel in phishing attacks and help customers fight the ongoing cybersecurity battle.
With the cybersecurity industry expected to continue growing in the next five years, the need for trained professionals is skyrocketing. In this video, Scott Ciccone, Head of Services Marketing, and Linda Moss, VP of Global Enablement and Education, discussed several key areas of education, including the overall skills shortage
Read the latest NextWave Partner Channel Scoop.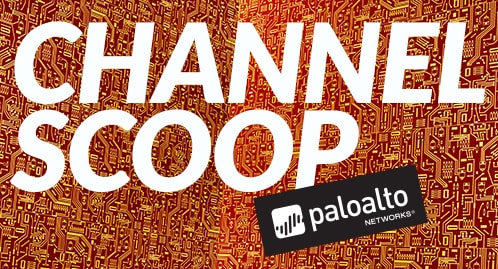 Palo Alto Networks -Virtual Ultimate Test Drive NGFW June 6,2016
June 6, 2016 11:00 AM - 1:00 PM GMT+8:00
Online Event
June 7, 2016 9:00 AM - 5:00 PM CET
Stockholm
June 7, 2016 8:30 AM - 1:00 PM CET
Lausanne
June 7, 2016 9:00 AM - 5:00 PM CET
Milan
Brunch & Learn mit Palo Alto Networks in Bern
June 8, 2016 9:00 AM - 11:30 AM CET
Bern
June 8, 2016 12:00 PM - 6:00 PM CET
Den Hague
Palo Alto Networks - Virtual Ultimate Test Drive TP June 8, 2016
June 8, 2016 1:00 PM - 3:00 PM GMT+8:00
Online Event
Palo Alto Networks Saglik Sektörü Siber Güvenlik Web Semineri
June 8, 2016 10:00 AM - 11:00 AM GMT+3:00
Online Event
June 8, 2016 9:00 AM - 10:00 AM PST
Online Event
Virtual Ultimate Test Drive NGFW June 8th, 2016 - SPANISH
June 8, 2016 11:00 AM - 2:00 PM CST
Online Event
Virtual Ultimate Test Drive AEP June 9, 2016
June 9, 2016 11:00 AM - 1:00 Pm GMT+8:00
Online Event