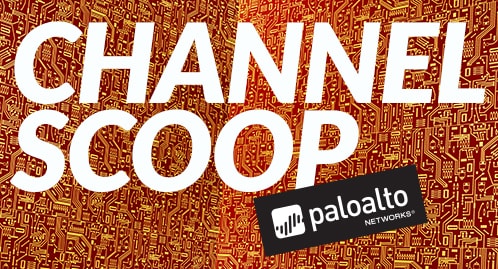 Sit back and relax. Let us do the information gathering and give you the channel scoop.
Breaking Away Together: This was the theme of our partner meeting at Sales Kickoff (SKO), where the focus was on: the security opportunity; our prevention-oriented approach; the industry's first Next-Generation Security Platform; and why it is critical we build an ecosystem of next-generation security innovators. The presentation used during this session can be found on the Partner Portal. This quick two-minute video captures the essence of our SKO partner session and how we'll be breaking away together in FY17.
Sales Insight Webinar - CIO and CISO, Strategic Sales Weapons: At SKO, our new Palo Alto Networks President, Mark Anderson, made a commitment to partners to deliver a webinar featuring our CIO and CISO so that partners could get first-hand knowledge of what's on their minds. These webcasts have been scheduled and partners have two options for attending:

Register here for September 22, 2016 at 8AM PST / 4PM BST / 5PM CEST
Register here for September 22, 2016 at 5PM PST / 8AM SGT / 9AM JST
Visit the Insight Webinar Page on the Partner Portal: it features upcoming Insight webinars as well as replays of past webinars you may have missed. You can also register for the upcoming Selling Services and Beating the Traps Competitors webinars as well as watch the replay of our August Competitive Insights webinar.
2016 Global Channel Partner of the Year Awards: When you consider the fact that we had more than 450 partners from around the world that doubled their bookings with us in FY16, being one of only seven Global Channel Partner of the Year winners is not only very exclusive, but also a huge accomplishment. These are the best of the best for FY16.
What topics would you like the scoop on next? Let us know by commenting on this blog.
*To access content on the Partner Portal you must be a Palo Alto Networks NextWave channel partner and have a valid user name and password. Email NextWave@paloaltonetworks.com to request Partner Portal access.