Did you miss any of this week's Palo Alto Networks action? Don't worry, we've rounded up the top news right here.
In the second part of the Cybercrime Underground series, Unit 42 explores the cybercrime forum ecosystem along with tools and services they offer.
Pythons and Unicorns and Hancitor…oh my! Unit 42 decodes binaries through emulation.
Were you stumped by the LabyREnth CTF Threat track challenge? Get the solutions.

This week we introduced WildFire regional EU Cloud, which prevents global threats while keeping data within EU borders.
Are your users getting phished? We shared five tips for protecting data.
CSO John Davis shared his thoughts from ISC 2016 on how to improve global cooperation in cybersecurity.
Awesome Jerry returned to explain common threats in SaaS applications.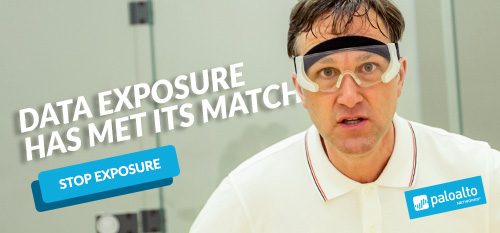 Palo Alto Networks employees recently volunteered at Family Giving Tree's Back-to-School drive to ensure local students had a great start to the new school year.
Have you started your submission for Ignite 2017? The call for papers is now open.


Here are upcoming events around the world that you should know about. Don't forget to register for our new events calendar!
September 7, 2016
New York, NY
September 8, 2016
Peabody, MA
September 13, 2016
Online
Webinar: 3 Steps to Securely Enable Office 365
September 21, 2016
Online
Cybersecurity, moving at the speed of a Formula 1 car
September 29, 2016
Montreal, QC