Almost every line of business within enterprise organizations has adopted SaaS apps to be more productive and successful. Meanwhile, IT organizations are embracing SaaS apps by approving them for company-wide use, in part to regain control of these applications and the data residing within them. This transition often prompts questions from security teams: Who has access to the data? Is sensitive data at risk? Are my users exposed to malware in my SaaS application?
Palo Alto Networks Aperture helps organizations answer these questions through complete visibility and granular enforcement across user, folder and file activity within sanctioned SaaS applications to prevent data leakage, malware insertion and compliance violations. Today, we are very excited to announce important Aperture updates that significantly improve its capabilities and expands its availability to several new markets.
For any organization operating across international borders, the transition to the cloud introduces new challenges. The first challenge is with data privacy because local and regional regulations can limit the ability to store, share or transfer data outside of the region, even for security purposes. The second challenge is that documents in languages other than English may bypass security controls. Most data loss prevention (DLP) engines are designed to scan for sensitive data and files by looking at patterns in the English language. Organizations that operate in international regions may collaborate and store documents in the cloud in other native languages, and many vendors have not been effective in identifying risks within that data.
To address these regional challenges, we are now expanding the Aperture service to Europe, with a new data center in Germany to alleviate concerns organizations may have in relation to data privacy and data transfer. Organizations will now have the option to select our Aperture European data center, where data will be processed without ever leaving Europe.
Furthermore, organizations operating in countries where English is not the native language need cloud security tools that enforce data exposure and threat policies in multiple languages. For organizations in Europe, Aperture now supports advanced DLP features, including document classification through machine learning and document scans written in English or German, with more languages to be added in subsequent releases.
With the increasing adoption of cloud apps, Palo Alto Networks is focused on making it easier for each of our 37,500 customers globally to fully utilize our SaaS security capabilities. The expansion of the service in Europe is part of a wider programme that also includes a new regional Aperture data center to meet customer needs in Asia-Pacific, with Japanese language support.
Our approach at Palo Alto Networks is to prevent attacks at every single point in the cyberattack lifecycle. Prevention begins with visibility into the applications in use across the network, in the cloud and SaaS environments, as well as on endpoints. Aperture is part of the Palo Alto Networks Next-Generation Security Platform that secures data regardless of location. Whether data resides on-premise, has been virtualized and needs protection in a private cloud (NSX, ACI, Hyper-V, KVM/OpenStack), has extended to the public cloud (AWS, Azure, vCloud Air), or has been moved to a SaaS application (Office 365, Box.com, Salesforce and many others), Palo Alto Networks can protect it.
A full list of the applications supported by Aperture can be found here.
Learn More: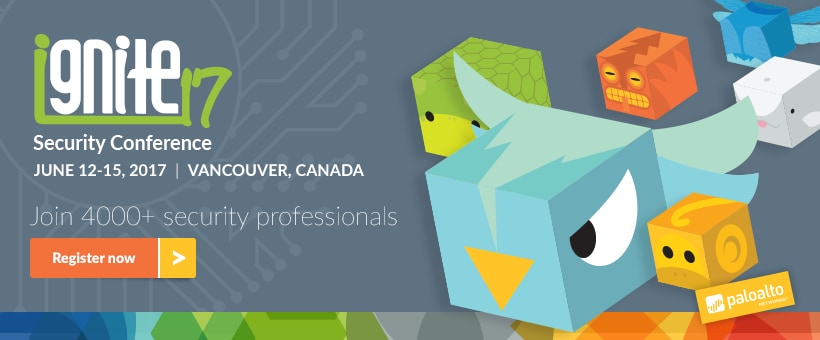 Ignite '17 Security Conference: Vancouver, BC June 12–15, 2017
Ignite '17 Security Conference is a live, four-day conference designed for today's security professionals. Hear from innovators and experts, gain real-world skills through hands-on sessions and interactive workshops, and find out how breach prevention is changing the security industry. Visit the Ignite website for more information on tracks, workshops and marquee sessions.