In cybersecurity, threats are many, varied and constantly evolving – a notion well-understood by vendors, enterprises, small businesses and governments alike. What's not so clear-cut, however, is precisely how the multitude of cybersecurity technologies, products, concepts and threats are being described, defined and discussed. It's time to bring some clarity to a slew of terms, buzzwords and phrases we all tend to overuse.
Today, we are introducing Cyberpedia, a free cybersecurity encyclopedia from Palo Alto Networks that is chock full of articles to empower, educate and inform cybersecurity professionals across regions and industries. Whether you are just beginning your cybersecurity career or have been in the industry for years, Cyberpedia can help elevate your cybersecurity knowledge to the next level and enable you to concisely and appropriately convey cybersecurity topics, trends, issues and needs to your peers, business leaders, budget holders and decision- makers.
At Cyberpedia, you'll find a plethora of thoughtful content covering a wide range of topics that our community finds interesting. Some of our recent articles include:
The information and insights you'll gain from Cyberpedia are a great way to elevate your cybersecurity understanding and will go a long way to help align your organization's business and security needs – without weighing down your message with jargon and mistaken meanings.
Come on by and check it out! In the quest to prevent successful cyberattacks, count on Cyberpedia as another strategic tool in your cybersecurity arsenal.
One more thing...We would love to hear from you to make sure we continue to provide the most up-to-date and relevant cybersecurity material. Leave a comment and let us know if there is a specific topic, concept or trend that you'd like our cybersecurity experts to add and define next.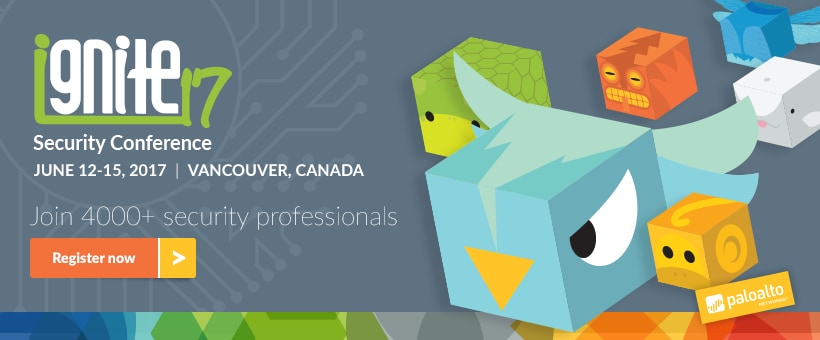 Register for Ignite '17 Security Conference
Vancouver, BC June 12–15, 2017
Ignite '17 Security Conference is a live, four-day conference designed for today's security professionals. Hear from innovators and experts, gain real-world skills through hands-on sessions and interactive workshops, and find out how breach prevention is changing the security industry. Visit the Ignite website for more information on tracks, workshops and marquee sessions.