Like deals? Then this is your lucky day. Well, technically, your lucky two days.
Just register for Ignite '17 Security Conference with promo code IG104034 in the next 48 hours and save US $200.
At Ignite '17 Security Conference, you'll get to…
Network with security experts and peers in a great city
Dive deeper into the latest security products and technology
Further develop your security chops
Don't miss out on your last chance to save $200. Offer ends at 12 p.m. PST on Thursday, April 27.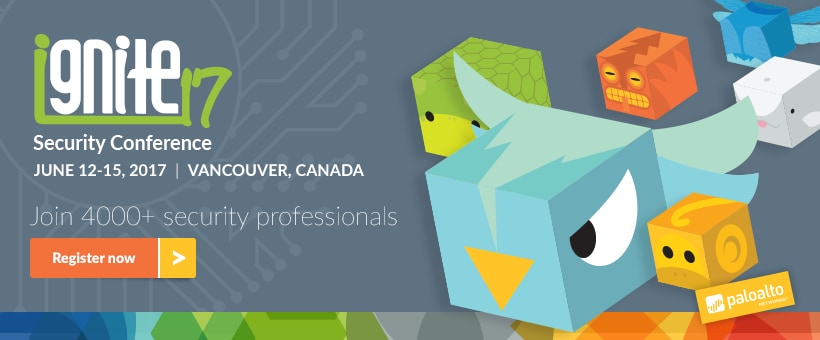 Ignite '17 Security Conference: Vancouver, BC June 12–15, 2017
Ignite '17 Security Conference is a live, four-day conference designed for today's security professionals. Hear from innovators and experts, gain real-world skills through hands-on sessions and interactive workshops, and find out how breach prevention is changing the security industry. Visit the Ignite website for more information on tracks, workshops and marquee sessions.