Ignite 2017, the premier security conference of the year, starts next week. Here are some top things to do before you jet to beautiful Vancouver, B.C.
Download the Ignite 2017 App
The Ignite 2017 app is now available for download. The Ignite 2017 mobile app will allow you to build your schedule, see what is going on nearby, share your feedback, send messages to other participants, navigate the venue, receive important updates and much more!
Install the Palo Alto Networks Ignite 2017 app
Login Instructions
Step 1: Once you've installed the app, open the app and select 'Click Here for Password.'
Step 2: Input the email address you registered with and a link to create a password will be emailed to you.
Step 3: After creating a password, reopen the app and input login credentials.
Select Your Breakout Sessions
Ignite 2017 breakout session registration is still open! Visit our Session Registration page to view or select your sessions.
Get Familiar with the "Birds of a Feather" Industry Icons
Using the industry icons on your badges, attendees can find their industry peers at a quick glance and take the opportunity to network any time throughout the conference - breakfasts, lunches, social activities, etc.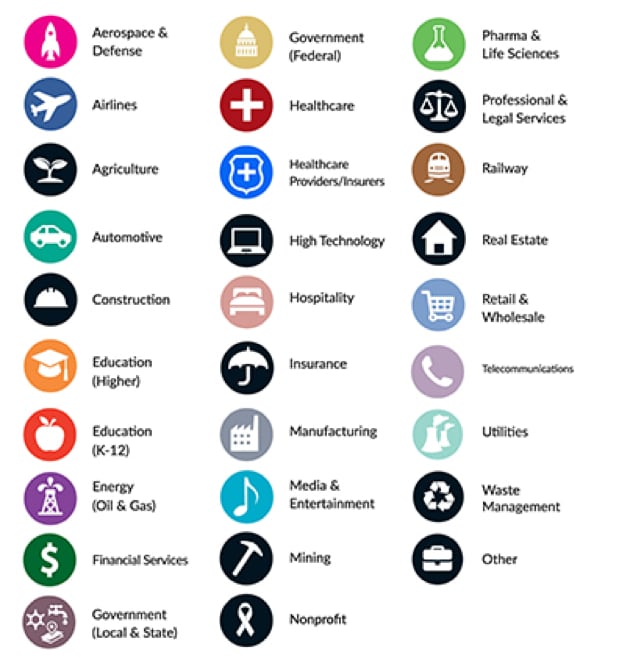 Start the Week With a 5K Fun Run
Palo Alto Networks is partnering with the Vancouver Native Housing Society to raise funds and to support affordable housing for aboriginal communities within Vancouver.
Not yet signed up for the 5K Fun Run? RSVP now
Get Your Passport to Prizes
Access your "digital passport" from the Ignite 2017 mobile app and scan each sponsor booth's QR code by 5:00 PM PT on Wednesday, June 14. Once you scan all 30 QR codes, you're automatically entered to win multiple prizes!
Drawing Times
Winners will be announced Wednesday night at the BC Place Evening Celebration. There will be roughly 20 prizes. Prizes will not be shipped to attendees. They must be picked up before the Expo Hall closes on Thursday.
Follow Us On Social
We'll be sharing updates throughout the event. Follow along on social media so you don't miss a thing!
See you at Ignite 2017!
---
Register for Ignite '17 Security Conference
Vancouver, BC June 12–15, 2017
Ignite '17 Security Conference is a live, four-day conference designed for today's security professionals. Hear from innovators and experts, gain real-world skills through hands-on sessions and interactive workshops, and find out how breach prevention is changing the security industry. Visit the Ignite website for more information on tracks, workshops and marquee sessions.