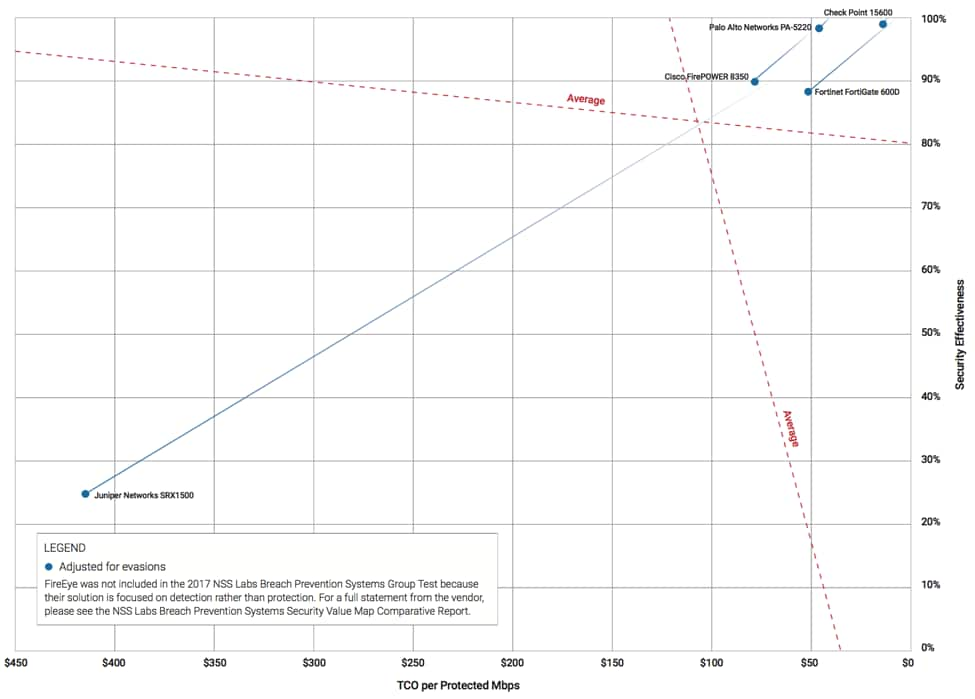 Our mission at Palo Alto Networks is to protect our way of life in the digital age by preventing successful cyberattacks. Protecting our customers' ability to take advantage of the amazing new innovations and technologies in that digital world is at the heart of everything we do. To that end, we're extremely proud to announce that Palo Alto Networks has achieved a "Recommended" rating for overall security effectiveness, performance and total cost of ownership (TCO) in the first ever NSS Labs Breach Prevention Systems (BPS) test.
This test examined five vendors' ability to not only detect, but prevent breaches from advanced malware, evasions, and targeted attacks. Palo Alto Networks achieved a security effectiveness score of 98.5% with a 100% block rate across five attack vectors – all with zero false positives.
Many of today's defenses have been pieced together through multiple point products that do not work together or focus only on detecting and remediating without successfully preventing breaches. However, this test included our Next-Generation Firewall, our WildFire malware analysis service, Traps advanced endpoint solution, and our Threat Prevention security service all working together with threat information shared across security functions system-wide.
By combining network, cloud and endpoint security with advanced threat intelligence in a natively integrated security platform, we safely enable all applications and deliver highly automated, preventive protection against cyberthreats at all stages in the attack lifecycle without compromising performance. Customers benefit from superior security to what legacy or point products provide and realize a better total cost of ownership.