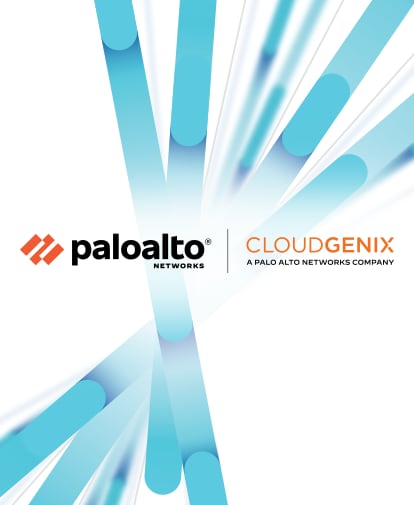 It's no secret that digital transformation is driving cloud adoption and user mobility. Applications are now everywhere, and users are accessing them from anywhere. As a result, we have had to rethink the way we deliver networking and security as an industry, leading to the emergence of the secure access service edge, or SASE model. In short, SASE is the convergence of network and security capabilities in the cloud, delivered as a service, and it has become the ultimate solution that provides a single platform to satisfy all your networking and security needs. Fundamentally, network transformation requires security transformation and our approach with SASE will seamlessly integrate these together.
In November 2019, Palo Alto Networks announced Prisma Access as the industry's most comprehensive SASE platform. Continuing the momentum, last month we announced our intent to acquire CloudGenix, a leading cloud-delivered SD-WAN vendor. Today, I am excited to share that we have officially completed the acquisition of CloudGenix. As an SD-WAN technology partner of Palo Alto Networks, CloudGenix, integrated with Prisma Access, has proven to be a valuable solution for customers. After listening to our combined customer install-base, we believe that bringing the two platforms together was the right approach to deliver the best possible end-to-end SASE solution. 
CloudGenix's cloud-delivered branch capability and application-centric approach will accelerate the Palo Alto Networks SASE vision. We will further enhance our SASE platform by integrating the CloudGenix SD-WAN product with Prisma Access, expediting the intelligent onboarding of remote branches and retail stores, and providing a seamless end-to-end solution to our customers. This combination will accelerate the enterprise shift toward the SASE model. 
We believe in giving our customers choices, so we will continue to enhance both the existing CloudGenix SD-WAN product, as well as our own NGFW-based SD-WAN product that we launched in 2019. Our two-pronged strategy for SD-WAN will provide you the flexibility to implement SD-WAN on-premises or in the cloud, with a thin branch (security from the cloud) or heavy branch (security in the branch). Therefore, whichever SD-WAN architecture is right for your organization, Palo Alto Networks is fully dedicated to supporting you as your trusted networking and security partner. 
Moving forward in the era of network transformation, it's clear that the convergence of networking and security is underway. We are ecstatic to integrate our Prisma Access SASE platform with CloudGenix to ensure we deliver a simple, yet powerful solution for our customers.
Learn more about Palo Alto Networks SASE solution.