Don't miss the breakout and theater sessions, demos, CTF games, parties, prizes, and more. Come to Detroit or join us online as we showcase the industry's most comprehensive cloud-native application protection platform (CNAPP) at KubeCon from Oct. 24 – 28.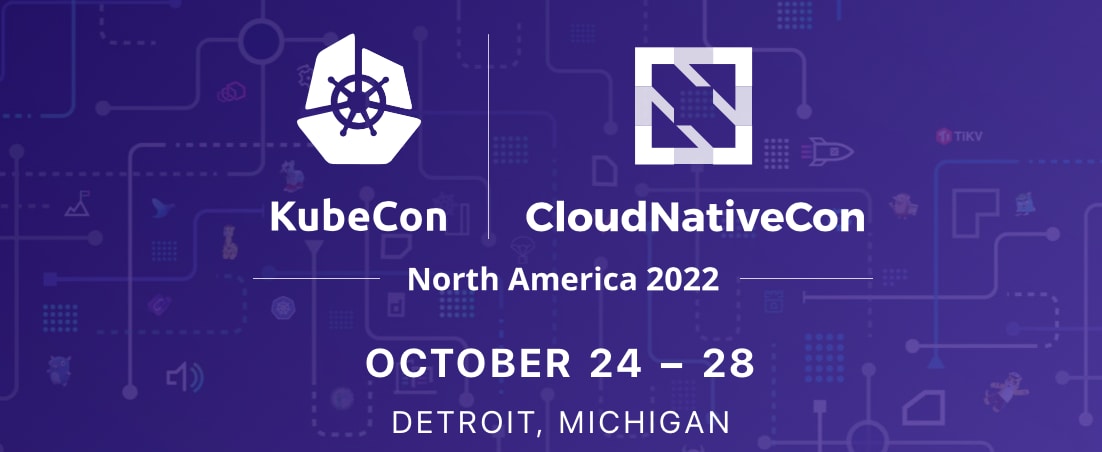 Gathering adopters and technologists from leading open-source and cloud-native communities, KubeCon and CloudNativeCon — Cloud Native Computing Foundation's flagship conference — is happening October 24 - 28 in Detroit, Michigan, and Prisma Cloud by Palo Alto Networks will be there!
Prisma Cloud by Palo Alto Networks is a Diamond Sponsor and is delivering a keynote presentation, Cloud-Native Security Con Talk, as well as in-booth theater presentations with demos and after-hours fun.
Protect Kubernetes Anywhere — Secure From Code to Cloud
Prisma Cloud secures applications from code to cloud and across multicloud environments. The platform delivers continuous visibility and threat prevention throughout the application lifecycle, including zero-day threats.
Kubernetes has emerged as the go-to for container orchestration, yet effective security remains a challenge due to the many layers that must be monitored. You need to analyze the security of your cloud environment, your host OS instances, the container images you place into your cluster, the configuration of the resources you deploy, and finally, the security of your application code.
Prisma Cloud — a Kubernetes certified service provider (KCSP) — is uniquely positioned to offer users a single platform that provides security controls across each layer. In code, for example, Checkov, our open-source policy-as-code tool, scans Kubernetes manifests, Helm charts, and Kustomize files to identify security and configuration issues before they get deployed.
In runtime, Prisma Cloud provides runtime defense for Kubernetes, container access control, and trusted image control/ analysis sandbox. Additionally, Kubernetes audit data is ingested to precisely identify non-compliant events to alert on.
Prisma Cloud Sessions at KubeCon
Keynote: Cloud Native Security Market Trends and Drivers
October 28th: 9:20 AM EDT
Presented by: John Morello, Vice President, Product, Prisma Cloud
Securing your code-to-cloud journey is a daunting task. Applications are spread across multiple cloud platforms — and are highly portable and ephemeral. As the attack surface is increased, opening up many attack vectors throughout the application's lifecycle, you'll want to be prepared. Tune into this keynote to hear about the latest market requirements, and learn about the anatomy of a cloud-native application security solution.
Cloud-Native Security Con Talk: Pwning the CI (With GitHub Action Workflows)
October 25: 10:20 AM - 10:50 AM EDT
Presented by: Steve Giguere, Developer Advocate
Our journey to open-source and GitOps heaven has exposed new security challenges as our CI platforms are exposed to the outside world. The soft underbelly of our development pipeline is visible both to willing contributors and to malicious subversives looking for the keys to the backdoor. In this talk, we'll start with basic social engineering and progress to live demonstrations presenting some known potential abuses to GitHub Actions workflows in combination with an insecure GitHub configuration. The goal is to show how alluring defaults and straight-up bad practices can leave our supply chain wide open to attackers.
Join Prisma Cloud in Detroit at KubeCon North America!
Visit Booth #D5 at KubeCon in Detroit to chat with a Prisma Cloud expert, attend in-booth presentations and breakout sessions, experience personalized demos of Prisma Cloud. Head over to Booth #S73 to meet our Checkov crew and learn more about our open-source, developer-first approach to security. If you get your badge scanned at both booths, you'll be automatically entered into our daily raffle of a OneWheel Pint.
Executive Meeting Requests: Visit With Prisma Cloud at KubeCon
Customer and partner engagement is important to our organization because it's the building block of customer experience and relations. If you'd like to schedule a meeting with Prisma Cloud subject matter experts, executives, or sales reps, we'll be available.
Celebrate With Us at The Monarch Club
Wind down from Day 2 of KubeCon at one of Detroit's most unique venues. We're co-hosting a private event with some of the hottest cloud-native companies, and you won't want to miss it. Space is limited so be sure to register for our DevOps After Party with KSOC, Permit.io, and Rookout on October 27th from 9 p.m. to 12 a.m. EDT.