Cortex XSOAR is proud to run the most innovative and comprehensive SOAR Marketplace in the security space. With more than 971 content packs to choose from, security teams can connect and orchestrate incident response processes based on their unique environment needs. Of course, the Cortex Marketplace could not shine as brightly without the diversity of its contributors. We receive contributions from a vast SecOps community, including core R&D and tech partners, and we genuinely appreciate the time and effort spent to make our Marketplace so extensive.
We would like to take a moment to recognize and appreciate individuals who contributed this past quarter to helping improve the Marketplace content. Whether submitting documentation fixes or entire content packs, many individuals work hard to keep our Marketplace top-notch.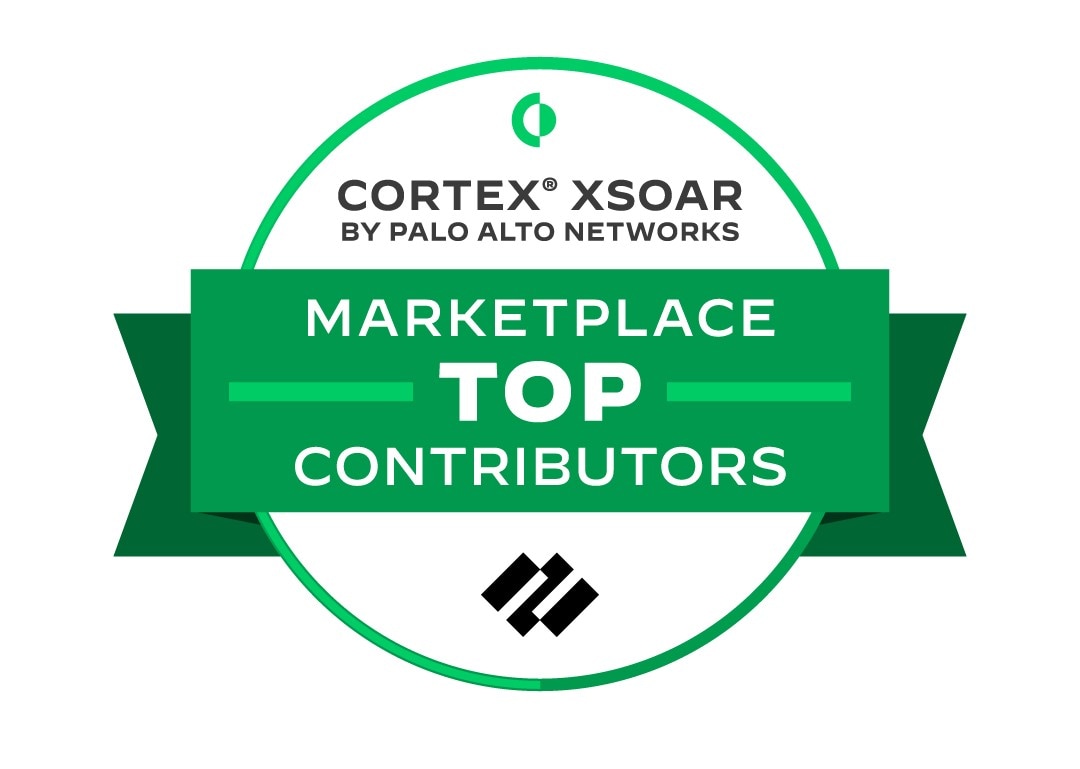 Without further ado, we would like to countdown the top three contributors for the fourth quarter of 2022!
1. Randy Baldwin
Randy, from Accenture, wanted to fine-tune many of the XSOAR content packs to automate use cases within his organization. So, he put his software abilities to the test and contributed to a variety of Marketplace packs. His contributions include additions to the community-based Cisco Umbrella Cloud Security, fine-tuning the more common Cortex XSOAR supported packs, and making fixes to the Test button for Remedy On-Demand and URLScan packs.
Check out his LinkedIn profile and GitHub profile here.
2. Tom Sykora
Tom from TD Bank is an XSOAR customer with a strong programming background. He helped make some improvements to one of our most popular packs, Crowdstrike Falcon, which included adding pagination when getting custom indicators. Tom was a pleasure to work with!
3.  Wouter Stinkens
Wouter Stinkens works for one of the most well-known MSSPs in Europe, NVISO, and is a Cortex XSOAR power user. Wouter uses the XSOAR platform to its fullest, helping his many customers with their automation and orchestration needs. He has recently contributed to the OpenAI pack, which can be applied to virtually any task that involves understanding natural language or code.
Check out his LinkedIn profile and GitHub profile here.
Thank you so much to Randy, Tom, and Wouter for all of their contributions these last few months!
To see all of our incredible contributors, please check the Top Contributor Page. Interested in impacting the Marketplace? Take a look at our open issues.