Value Proposition
The Palo Alto Networks App(s) for Splunk takes a context-rich information feed in network security, and now expanding the analytics capability to include a contextual view of your threat landscape thereby extending the visibility and continuing to minimize risk and turn more of your unknown threats into known threats. Understand more about your adversary with the new adversary scoreboard.
---

---
Key Benefits

Upgrading the visibility and contextual views across your data center, to your endpoint, and up to the cloud, mitigating the overall risk to your infrastructure enhancing the dashboards with capabilities to correlate your threat profile of your adversary landscape across your infrastructure.
Capture "a single pane of glass" view to illustrate the robust analysis we provide to reduce your attack surface leveraging our threat intelligence sharing between vendors, and turning unknown threats into known threats.
Accelerate your investigative workflows and automate your actions to prevent threats.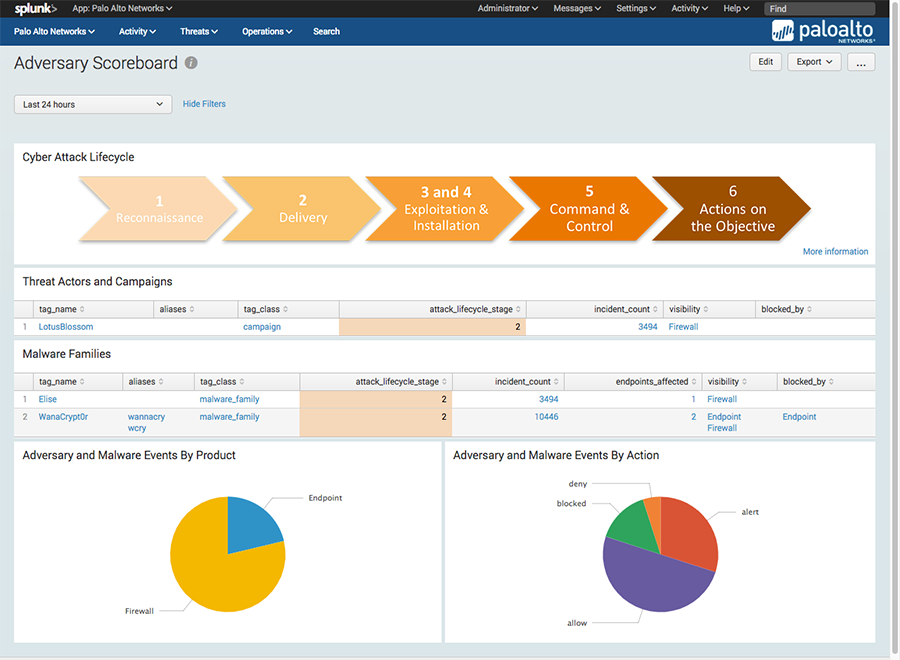 PARTNER TOPICS
Solution Brief
White Paper
Press Releases
Splunk Content
App and Add-on for Splunk
Webinars
Security Threat Research
Use Case
---