It's a little late, but I wanted to comment on a great opinion piece by Nicholas Evans in Computerworld last week.
He makes several points that Brian, Matt, and I have been blogging about/around recently – the accessibility of applications and devices, the consumerization of IT, and the disintermediation of IT and the requisite role changes associated with adapting to all of the above.  I'd argue there's one thing to add, and another I'd like to expand on.
The addition:  users are more adept than ever.  As younger employees come into the workplace, and all users are far more comfortable with technology, end users are often in a position to be more effective at selecting and employing the technology that they need to do their jobs better, faster, or cheaper.  This only adds velocity to many of the dynamics Evans mentions.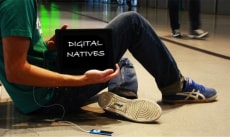 The expansion:  IT's role. Just like CIOs, IT must also focus on the non-traditional/poorly-understood aspects of IT, and let go of the more traditional, commoditized aspects.  To expand a bit on a couple of the governance point Evans makes, IT means helping the business to understand the risks (users already understand the benefits) associated with their chosen tech, compliance issues, possible risk mitigation measures, and implementing and managing visibility and control of that technology – all in a way that enables, not hinders the business.
I think when you add the user sophistication bit, and IT takes on a safe enablement posture as outlined in the immediately above paragraph, then Evans' final point about IT being more strategic becomes even more powerful.