SKO18: More than 900 partners, representing more than 300 companies, joined us in Las Vegas this week. Thank you for joining us and remember, success as a NextWave partner is dependent on being or becoming a next-generation security innovator, an expert at enhancing an integrated and automated security platform that empowers innovation to deliver business gains to our mutual customers.
SKO18 Global Award Winners: Earlier this week we recognized eight partner of the year winners for FY17. These partners are the best of the best and are blazing a trail to become next-generation security innovators. Here are this year's winners:
Americas Partner of the Year: Presidio
APAC Partner of the Year: ACPL
EMEA Partner of the Year: Dimension Data
Global Consultant Partner of the Year: Accenture
Global Distribution Partner of the Year: Exclusive Networks
Global Service Provider of the Year: BT
Global Traps Partner of the Year: ON2IT
Japan Partner of the Year: ITOCHU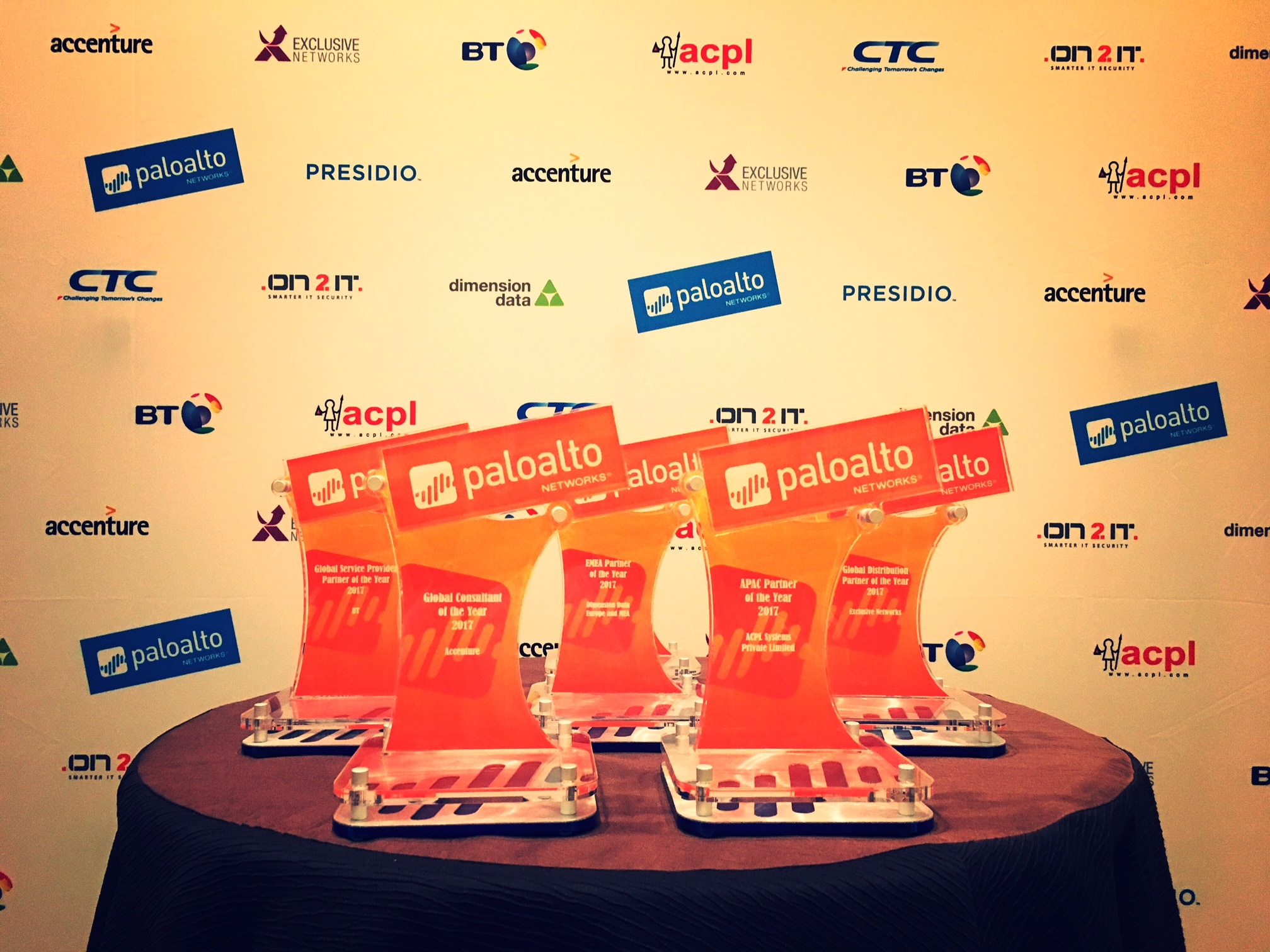 SKO18 Traps: The endpoint market was a major focus of this year's sales kickoff. Together with our partners we have an opportunity to disrupt the endpoint market. This is a massive growth opportunity made even better for partner sales reps that create and close Traps business thanks to our Secure Up promotion.
SKO18 Public Cloud: The cloud is changing everything, including the importance of a platform approach to security. Visit our new Public Cloud Partner Portal page for more details.
Blog of the Week: One of the most requested items partners worldwide want from us is access to case studies. This week you can read about how Bank OCBC NISP deployed the Palo Alto Networks Next-Generation Security Platform to cut management time in half.
*To access content on the Partner Portal you must be a Palo Alto Networks NextWave channel partner and have a valid user name and password. Email NextWave@paloaltonetworks.com to request Partner Portal access.