Ignite 2014 is your opportunity to hear from some of today's most compelling thinkers on mobile, cloud and other computing trends that have pushed legacy products to their breaking point and require a new approach to enterprise security.
We've already told you that Aaron Levie and Dan Kaminsky will be joining us in Las Vegas as keynote speakers, and today we're excited to announce the next addition to our main stage lineup…
… Carl Eschenbach, president and COO of VMware!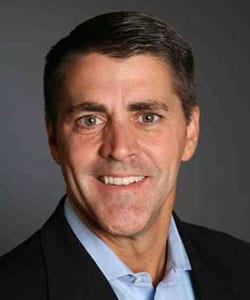 Carl joined VMware in 2002 and has been in the industry for more than 24 years, with experience in infrastructure software, networking, telephony and storage. Before joining VMware, where he currently serves as chief operating officer, he was vice president of North America sales at Inktomi, and also held various sales management positions with companies including 3Com, EMC and Lucent Technologies.
The relationship between Palo Alto Networks and VMware is a deep and fruitful one; last November, for example, we announced a joint integration of VMware's NSX network virtualization platform with Palo Alto Networks next-generation security solutions and management software. We're excited to have Carl aboard to share his perspective on securing virtualized infrastructure.
Aaron, Dan and Carl are part of a packed Ignite 2014 roster that already includes:
Many more surprises are in store, so keep watching this space for all the details.
Register for Ignite 2014 while there's still time, and follow us on Twitter (@Ignite_Conf) for more important updates.